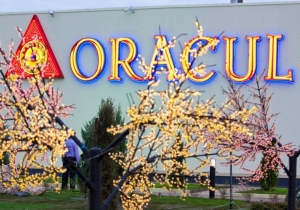 Oracul Casino Azov-City
The Oracul is the first casino to open its doors in Azov City, a special gambling zone in Southwestern Russia. The casino's gaming offer is very diverse. It offers numero …
0 reviews
Russia
Molchanovka Shcherbinovskiy Area Azov City Gambling Zone Azov
464mi.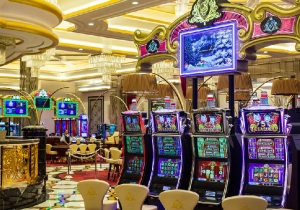 Sochi Casino & Resort
Welcome to the upscale Sochi Casino in the heart of the luxurious Gorki Gorod station in Sochi, in Russia. The staff of this huge gaming complex is trained to meet the mo …
0 reviews
Russia
51 Estonskaya Street, Estosadok Village Krasnaya Polyana Sochi
604mi.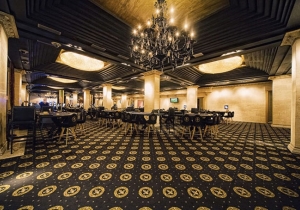 Georgia
1.26 May Square 0171 Tbilisi
681mi.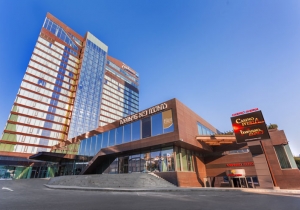 Georgia
Rose revolution square, 0108, Tbilisi
682mi.
Tbilissi Ambassadori Casino
The Ambassadori Casino opened in early 2017 in Tbilisi, Georgia. This brand new gaming establishment welcomes you in an atmosphere of elegance and luxury! Find inside thi …
0 reviews
Georgia
17 Ionae Shavteli Street 0105 Tbilissi
682mi.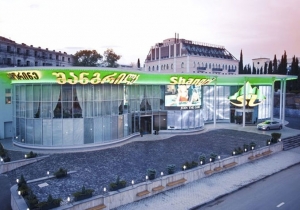 Shangri La Casino Tbilisi
The Shangri La Casino of Tbilisi is located in the heart of the historic district of the Hungarian capital and near several famous sites such as the Peace Bridge and the …
1 reviews
Georgia
River Mtkvari Right Embankment The Bridge of Peace, 0105, Tbilisi
682mi.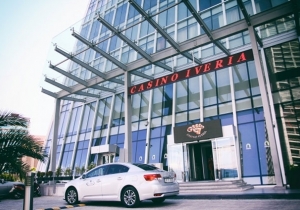 Georgia
1 Ninoshvili steet, 6000, Batumi
713mi.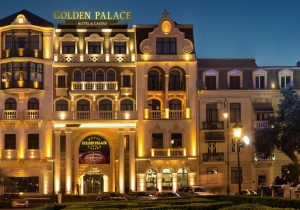 Georgia
8/10 K. Gamsakhurdia St 6000 Batumi
713mi.
The brilliant haven of Saratov can be discovered in the Volga district (Russia). Composed of 843000 inhabitants, it is viewed as a big town.

Regrettably, there isn't a casino in the town of Saratov. There are, thankfully, nearby casinos such as Shambala Casino Azov-City, Nirvana Casino Azov-City, Oracul Casino Azov-City, Adjara Casino Tbilisi & Holiday Inn Hotel, and Iveria Casino Tbilisi & Radisson Blu Hotel.

In addition to caring for the tables, the croupiers are there to help make the procedures clear if you would like them to. So even if you don't know the rules of Poker, Roulette or Blackjack, don't be unsure, the principles of these conventional games will quickly be crystal clear!

Whether it's with a display screen or just ordinary, there are a number of types of assorted slot games. But the most important thing isn't what sort it is, it's the prize pot without a doubt! A couple of cents will be plenty to play, so come and visit and play!

As you perhaps already know, Saratov comes with a rich history and countless monuments and intriguing places to go to. Give some thought to choosing a guide prior to arriving, then you'll be able to learn about all the many enjoyable things which make up the parts of Saratov.

Saratov is blessed to have quite a few places of interest: bars, shops, restaurants and shows, etc. Don't be concerned, you won't get bored!

When you travel to places in Saratov, ensure that you don't overlook Saratov State Museum of Military Glory, Memorial Complex Shadoof, Saratov State Radischev Art Museum, Park Lipki and Soothe My Sorrows.

Experience the local cuisine, you surely won't regret it!

If you love to celebrate, do not skip the wealth of clubs and bars to be discovered in the centre of Saratov. You're bound to have fun with the friendly local residents of Saratov!