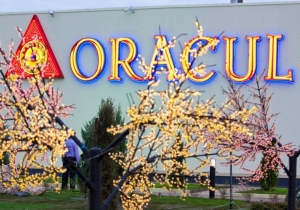 Oracul Casino Azov-City
The Oracul is the first casino to open its doors in Azov City, a special gambling zone in Southwestern Russia. The casino's gaming offer is very diverse. It offers numero …
0 reviews
Russia
Molchanovka Shcherbinovskiy Area Azov City Gambling Zone Azov
57mi.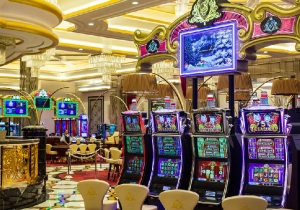 Sochi Casino & Resort
Welcome to the upscale Sochi Casino in the heart of the luxurious Gorki Gorod station in Sochi, in Russia. The staff of this huge gaming complex is trained to meet the mo …
0 reviews
Russia
51 Estonskaya Street, Estosadok Village Krasnaya Polyana Sochi
246mi.
Positioned in Russia, (in the Rostov district), Rostov-na-Donu is a big town containing some 1,1 million inhabitants.

There is no casino in Rostov-na-Donu and that's regrettable! But don't worry, there are a number of exceptional casinos nearby, like Shambala Casino Azov-City, Nirvana Casino Azov-City and Oracul Casino Azov-City.

In the bulk of casinos, you'll generally see the notable regular games: Poker, Blackjack, Roulette, etc. Don't be nervous about finding the croupier for info. They can summarise the rules to you completely.

Whether it's standard or boasting an LCD screen, there are varied sorts of different slot machines. But the relevant thing is not its appearance, it's definitely the jackpot! A couple of cents will be plenty to take part, so come and try your good fortune!

As you possibly know, Rostov-na-Donu has a strong past and a wealth of monuments and intriguing sights to uncover. Consider choosing a guide prior to showing up, so you can brush up on all the exciting things which comprise the parts of Rostov-na-Donu.

Rostov-na-Donu is truly a utopia for tourists! Indeed, as well as its restaurants and bars, Rostov-na-Donu has quite a bit to keep you engaged with all the activities and shows at your disposal.

So, to truly get the very most out of Rostov-na-Donu, don't miss Pushkin Street (Pushkinskaya ulitsa), Underpass art, H2O Aquapark, Rostov Zoo and Rostov State Musical Theater because they're complete must-sees!

Native gastronomic dishes are very much worth trying. Get the most out of your stay and enjoy discovering and tasting them.

If you like meeting new people, you're sure to love the bars and nightlife havens in the humming centre of Rostov-na-Donu! The local people love to celebrate and they love welcoming tourists and revealing to them the regional traditions.