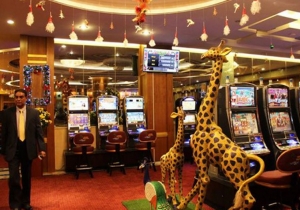 Mozambique
Sofala, Urbano 1, Bairro Estoril, Rua Carlos Pereira Talhao n° 16. - Beira Cidade
280mi.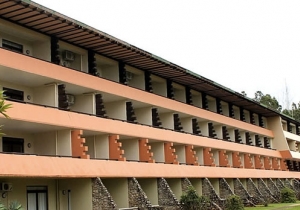 Piggs Peak Casino
The Piggs Peack Casino is the perfect place to spend good times to relax with friends. The club is localized in the northern part of Swaziland in Africa. The establishmen …
0 reviews
Swaziland
King Mswati11 Highway 00000 Piggs Peak
290mi.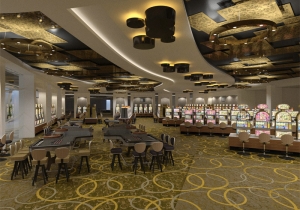 Emnotweni Casino Nelspruit
The Emnotweni establishment is housed in an elegant colonial style residence in Nelspruit. It has a quite great number of slot machines of varied denominations and types. …
0 reviews
South Africa
Government Boulevard, Riverside Park Ext1, 1200, Nelspruit
295mi.
Maxixe is positioned in the Inhambane  Province (Mozambique). It's big town, composed of a total 110000 people.

There isn't a casino in Maxixe which is regrettable! But there is no reason to stress, there are some fabulous surrounding casinos, like Polana Casino Maputo, Sol Libombos Hotel & Casino Namaacha, Beira Casino Marina & Golden Peacock Resort, Piggs Peak Casino and Emnotweni Casino Nelspruit.

In the majority of casinos, you'll effortlessly come across standard tables including Poker, Roulette, Blackjack and often many others. If you're not entirely comfortable getting started all by yourself, you can approach a croupier for assistance. They'll be happy to show you the basics.

Whether it's with an LCD screen or just classic, there are all sorts of different slot games. But the most significant thing isn't its aesthetics, it's without a doubt the prize! A few cents will be sufficient to play, so come and try your luck!

There are an awful lot of monuments and intriguing places in Maxixe. Truly enjoy your visit and have fun visiting them!

Something is for certain, there is really no way of getting fed up in Maxixe with all the marvellous activities that are frequently arranged, recreational experiences which you can try as well as the bars and shops spaced out about town.

Try out the local cuisine, you will surely not regret it!

Boasting a warm, joyful and friendly atmosphere, Maxixe is excellent for an amazing night out. Furthermore, you will have an astonishing time at the town's clubs and bars deep into the night…