Winn de Goa Casino
Welcome at the Winn Casin of Goa, one of the most fashionable and entertainment gaming establishment of the region. It is located in the picturesque Goa, nearby Calengute …
0 reviews
India
1224-26/3, Calangute - Anjuna Road 403509 Arpora
861mi.
India
7/129 B, Saunta Vadoo, Calangute-Baga Road, 403516, Bardez,
862mi.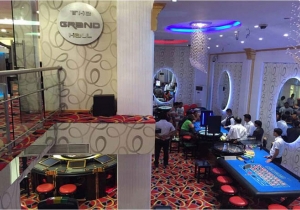 Grand 7 Casino & Hotel Goa
The Grand7 Casino & Hotel of Goa is ideally located on the idyllic shores of the Arabian Sea, in the country's West coasts. Nestled on Candolim Beach at the luxurious O'R …
9 reviews
India
O'hotel, Bardez, Candolim 403515
866mi.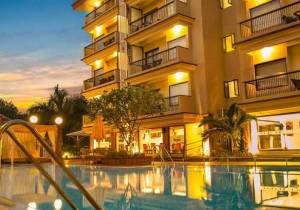 Deltin Suites Casino
Deltin Suites Casino is located three kilometers from thesumptuous Candolim Beach and thirty-two kilometers from Goa InternationalAirport. It opens its doors 24 hours a d …
0 reviews
India
Nerul-Candolim Road Fadtewada 403114 Nerul
866mi.
India
Porvorim, 403521 Bardez, Near Azad Bhavan, Goa
867mi.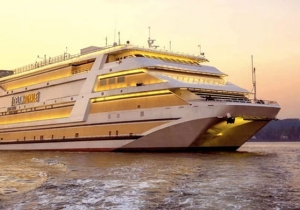 Deltin Royale Casino Goa
Deltin Royale Casino possesses different gaming rooms all very stylish, luxurious and classy. This largest casino in India has three different levels that spread over 30, …
1 reviews
India
Fisheries Jetty, Fisheries Dept. Building, D. Bandodkar Road, 403001, Panjim Goa
868mi.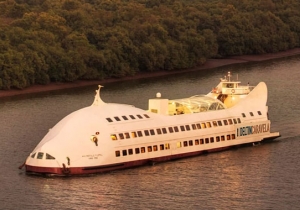 Deltin Caravela Casino Goa & Hotel
Deltin Caravela Casino offers an unique gaming experience! This world class resort on the Mandovi River. This luxury hotel welcomes you with 17 gaming tables including di …
0 reviews
India
Fisheries Jetty, Fisheries Dept. Building, D. Bandodkar Road, - Panjim
868mi.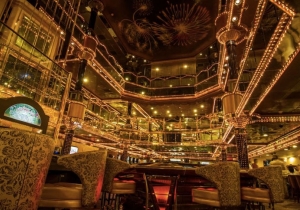 India
Captain of Ports Jetty, -, Panaji,
868mi.
Pride Casino Goa
Casino Pride is one of the floating casino located on the River Mandovi near Panjim in the southwest state of Goa. This unique gaming venue has two floors and invites you …
0 reviews
India
Casino in Goa, River Mandovi, Captain Of Ports Jetty, Dayanand Bandodkar Marg, 403001, Panjim,
868mi.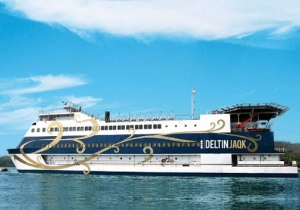 Deltin Jaqk Casino Goa
The Deltin Jaqk casino offers an unusual gaming experience! This offshore casino is one of the first casinos in India, it has more than 350 gaming facilities including: S …
0 reviews
India
Fisheries Dept. Building, Dayanand Bandodkar Road, Fisheries Jetty - Panjim
868mi.
Found in Pakistan, (in the Dadu district), Dadu is a big town which consists of a total of 146200 inhabitants.

There is no casino in Dadu and that's a shame! But do not worry, there are a number of fabulous casinos not too far away, including Winn De Goa Casino, Palms Casino & La Calypso Hotels Goa, Grand 7 Casino & Hotel Goa, Paradise Casino & Hotel Neo Majestic Goa and Deltin Royale Casino Goa.

As well as taking exemplary care of the tables, the croupiers are additionally available to help you to understand the principles if you would like them to do so. So if you find that you do not know the rules of Roulette, Blackjack or Poker, no need to be stressed, the principles of these traditional games will soon enough be clear!

Whether it's standard or boasting an LCD screen, there are numerous types of separate slot games. But the important thing is not its design, it's the jackpot of course! A few cents will be an adequate amount to play, so come and try your good fortune!

The location of Dadu has assorted historical and cultural points of interest. This is a most suitable chance to discover the deep past and culture it has to offer.

Dadu is blessed to have countless places: bars, shops, entertainment and restaurants, etc. Don't be concerned, you won't be bored!

Whilst you are in Dadu, do not neglect Gorakh Hill Station, Rani Kot Fort, Nai Gaj and Jamia Mosque (Khudabad).

Like it is in practically all regions throughout the globe, you'll get the opportunity to taste some customary regional food and believe us, you'll truly enjoy them!

In Dadu, you'll certainly have an unbelievable experience in the stunning town centre's many bars, clubs and nightlife havens. To celebrate is the norm here, and tourists enjoy a warm welcoming from the natives. You'll without doubt delight in this warm and friendly experience.