The games at the Partouche Casino of Forges-les-Eaux
Slots
Within its unique atmosphere, this complex welcomes you every day throughout the year with 300 multi-games, and multi-denomination slot machines.
There are video reels, video poker and traditional reels.
The slot machines area is divided into several spaces, each player will find his happiness !
In a vintage space, you can play on classic machines.
The smoking space provides a machine mix.
A space is dedicated to the novelties with the latest slot machines and exclusives games.
An interactive space is also present featurung a unique gaming experience.
A fun space with original and funny form machines suggests playful and entertaining games.
Also you will find the Megapot, which is more than 200 machines connected together in 42 casinos of Partouche group and all generating a common jackpot.
The Partouche casino of Forges-les-Eaux is open from Monday to Friday from 11am to 3am (4am Friday night), on Saturday from 10am to 4am and the Sunday from 10am to 3am.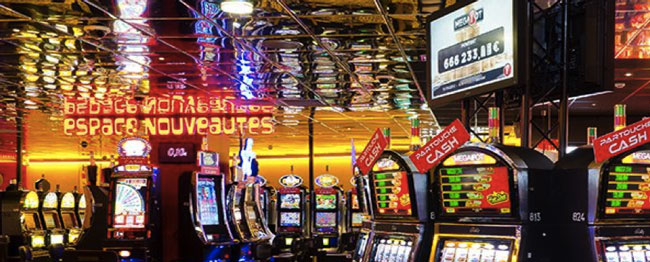 Gaming Table
Within a red and gold lounge the traditional games are put on teh spotlights.
This area is divided into 3 great spaces : poker room, space Cards and space Roulette.
In the Roulette space there are 5 English roulettes with a minimum bet set at €2.
The casino provides aslo 4 blackjack tables in the cards space with a minimum bet of €10 and 2 Ultimate Texas Hold'Em Poker with a minimum bet of €5.
There are many tournaments organized in the Partouche casino of Forges-les-Eaux.
Moreover, electronic roulettes are available.
The gaming table lounge is open every day from 9pm to 3am until 4am on Friday, from 8pm to 4am on Saturday, and Sunday from 4pm.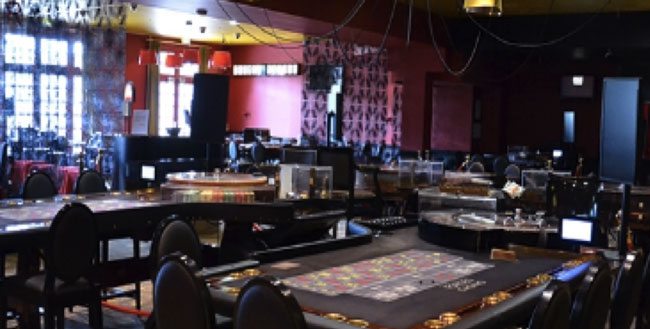 Learn more about: