Restaurants and bars of the Joa casino of Antibes
The "Comptoir JOA-Bistrot Moderne" is open every day for noon and dinner, from 12pm to 2pm and from 7:30pm to 10pm (10:30pm on weekend).
As its name sounds, it serves a modernized brasserie type of cuisine.
You will find Caesars salads, Cod Tournedos or even butcher's cut.
Its Bay view, inside or on the terrace, is really stunning and worth seeing.
As for the bar, don't hesitate to taste the artisanal JOA beer. Blond or amber, it is homemade with love!
During summer, to perfectly end the night, don't hesitate to visit the Siesta Club, the establishment's nightclub.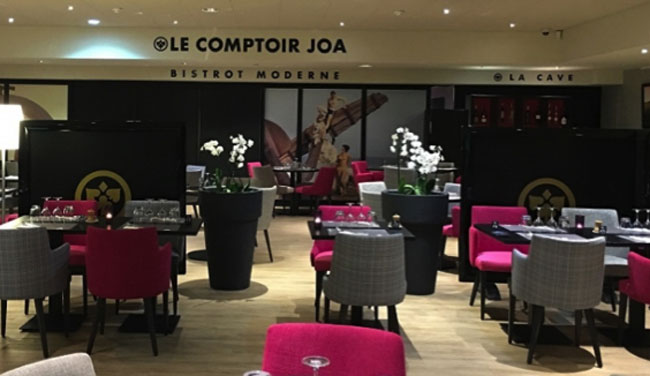 Learn more about: