The Hotel of the casino Castell Peralada
Hotel Peralada Wine, Spa & Golf ****
At the heart of the Spanish Costa Brava, the Hotel Peralda Wine, Spa & Golf triumphs thanks to its architectural beauty and its impressive surface.
With 55 high standard rooms and suites, the costumers are the kings. It 18-holes golf course will fit all the fans of greens as well as any beginners that want to try this sport.
The very big asset of the establishment remains its Wine Spa, a wellness center that uses water and wine of the Peralada's region for body, skin and mind treatments. Air-conditioned pools, steamed baths, couple and group spaces as well as Jacuzzi and sauna are parts of its offer.
Rich from a culinary tradition that has crossed the centuries; the Costa Brava is proudly represented in the menus of the hotel's restaurants. From the Olivera, the Olivera's Terrace, la Masia to the Wine Bar, the choice is large, sophisticated and unforgettable.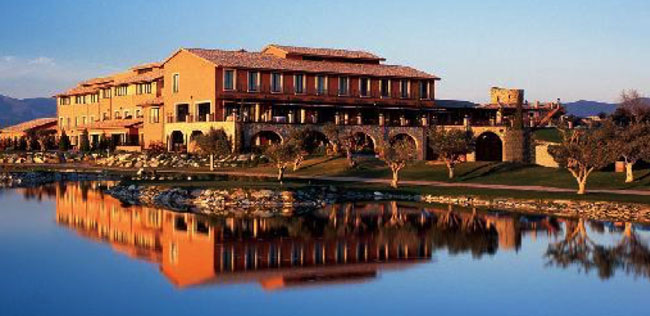 Learn more about: