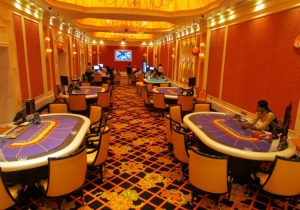 Bellagio Casino Colombo
The Bellagio Colombo Casino is located in a central position in the city of Colombo and welcomes you for a new gaming experience. The casino owns about 32 gaming tables o …
0 reviews
Sri Lanka
No.430, R.A. De Mel Mawatha, Colombo 03, 00000, Colombo,
148mi.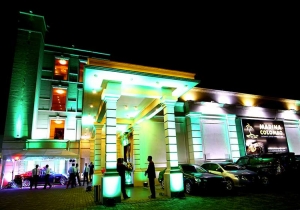 Colombo Casino Marina
The Casino Marina Colombo welcomes you in its luxurious décor 24/7 in the beautiful city of Colombo in Sri Lanka. The casino offers a wide variety of slot machines and th …
0 reviews
Sri Lanka
Marine Drive, Plan Road, Colombo 03, 00300, Colombo,
149mi.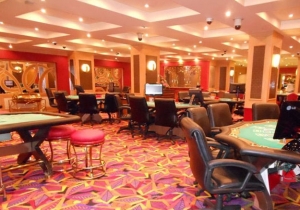 Sri Lanka
Colombo 04, 00000, Colombo
149mi.
Based in Sri Lanka, (in the East Province), Trincomalee is a big town which contains some 115000 inhabitants.

Unluckily, there isn't a casino in Trincomalee. But you will find places nearby including Bally'S Casino Colombo, Star Dust Casino Colombo, Bellagio Casino Colombo, Marina Casino Colombo, and Mgm Casino Colombo.

In the vast majority of casinos, you'll easily discover classic gaming tables such as Roulette, Poker, Blackjack and often a great variety of others, for that matter. If you are not comfortable starting out by yourself, you can ask a croupier for advice. They'll be happy to teach you the basic rules.

When mentioning casinos, we speedily see slot machines. They have for an extended time been the star of casinos and it's fairly obvious why. The minimum bet is simply a couple of cents but the jackpot can be mammoth.

Just like in all seaside towns, in Trincomalee it's possible to enjoy chilling out, the beach, water sports and without a doubt, exciting visits to the casino! Going for a stroll is also satisfying as you'll find many bars and restaurants to truly make your visit memorable.

As you likely know, Trincomalee has a deep past and various monuments and intriguing locations to explore. Think about finding a guide prior to arriving, then you can brush up on all the enjoyable things that make up the wonders of Trincomalee.

Trincomalee is truly a paradise for people on a break! Of course, along with its shops and restaurants, Trincomalee has so much to keep you engaged with all the entertainment and activities at your disposal.

Whilst you are in Trincomalee, do not overlook Koneswaram Temple, Trincomalee War Cemetery, Marble Beach, Fort Frederick and Kanniya Hot Springs.

The native gastronomic delights are definitely worth trying. Make the best of your stay and enjoy tasting and discovering them.

In Trincomalee, you're sure to have a splendid experience in the town centre's many clubs and nightlife havens. To party is traditional here, and guests receive a friendly welcome from the natives. You'll certainly enjoy this friendly and warm experience.