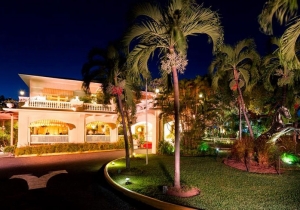 Jamaica
17 Waterloo Road 00000 Kingston
46mi.
Jamaica
Norman Manley Blvd, Negril, Jamaïque 00000 Negril
58mi.
Centred in Jamaica, (in the Middlesex County), Mandeville is a big town containing some 72000 inhabitants.

There is not a casino in Mandeville which is unlucky! But there is no reason to worry, there are some fabulous gambling venues nearby, such as Casino & Clubhotel Riu Ocho Rios, Treasure Hunt Gaming Casino Montego Bay, Monte Carlo Gaming Lounge & Terra Nova Hotel Kingston and Casino Clubhotel Riu Negril & Riu Palace Tropical Bay.

In the bulk of casinos, you'll easily find conventional gaming tables such as Roulette, Poker, Blackjack and often many others. If you're uncomfortable starting out all by yourself, you can approach a croupier for assistance. They'll be happy to teach you the basic ideas.

When dreaming about casinos, we instantly think of slot games. They have long been the star of casinos and it's very clear why. The minimum bet is simply a few cents but the jackpot can be enormous.

Get the best from your stay in Mandeville and see its architecture. You'll realise, the town's history is really amazing!

Mandeville is truly a paradise for people on a trip! Of course, besides its bars and shops, Mandeville has a whole lot to keep you occupied with all the shows, entertainment and activities available to you.

If you're wanting to properly experience all of Mandeville, there are some things which you absolutely must experience, chiefly Journey Jamaica, 4udesigns, HIGH LIFE Sports Lounge, Nizzle Entertainment and Conquering Lion Sound!

The local culinary treats are really worth trying. Get the best out of your holiday and enjoy tasting and discovering them.

In Mandeville, you'll have a great time in the gorgeous town's many clubs and bars. Partying is a tradition here, and people enjoy a friendly welcoming from the local residents. You'll without doubt enjoy this warm and friendly experience.