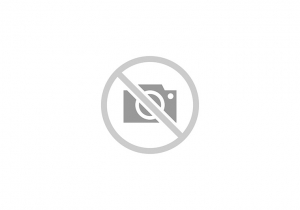 Marina Bay Casino & Hotel Porlamar
Porlamar is a coastal city located in the Margarita island in Northern Venezuela. You will find slot machines in the casino, as well as a restaurant and a bar. The hotel …
0 reviews
Venezuela
Urb. Costa Azul, Calle Abancay 00000 Porlamar, Isla de Margarita
198mi.
With 1 million inhabitants at the most recent count, Ciudad Guayana is a big town. It can be found in the Bolivar State (Venezuela).

Ciudad Guayana hasn't yet constructed a casino but there's no need to worry. Thankfully, Chaguanas Princess Casino, Royal Princess Members Club Port Spain, Marina Bay Casino & Hotel Porlamar, Princess Casino & Hotel Guyana Georgetown and D' Fast Lime Casino Bridgetown are very close by.

In most casinos, you'll have no problem finding traditional gambling tables such as Blackjack, Poker, Roulette and often a large range of others. If you're not perfectly comfortable getting started solo, you can always ask a croupier for assistance. They'll be more than glad to teach you the basics.

Whether it's standard or with an LCD screen, there are all types of different slot games. But the significant thing isn't its appearance, it's the prize pot of course! A couple of cents will be sufficient to participate, so come and visit and play!

The town of Ciudad Guayana has innumerable cultural and historical sites. This is an optimal chance to discover the deep culture and past it holds.

Ciudad Guayana is lucky to have lots of tourist attractions: bars, shops, shows and entertainment, etc. Don't worry, you won't be bored!

If you would like to properly enjoy Ciudad Guayana, there are some things that you truly must experience, particularly Llovizna National Park, Eco Museo, Puente Orinoquia and Estadio Polideportivo Cachamay!

Local gastronomic dishes are really worth sampling. Make the most of your trip and make sure you taste and discover them.

If you love to party, do not miss the abundance of nightlife spots and clubs to be found in the centre of Ciudad Guayana. You're sure to enjoy yourself with the friendly local residents of Ciudad Guayana!