If you are like many slots players, you care about this one thing: which machine has the best payout rate? It doesn't matter whether it's a land-based or online game. If it pays out frequently, people will want to play it.
Does that mean online and land-based slots are the same? Stick around to find out the differences.
Payout Ratios
By default, all slot machines in the US must payout at a rate of 75% or more. There are no upper limits, meaning a developer could set their slot to payout at 99.99%. A case in point is the Mega Joker slot, which pays at 99%.
Despite that, many land-based slots have payouts of 85% and 93%. Seldom do you find a Las Vegas establishment with exceedingly high-paying slot machines.
By comparison, online slots payout at a rate of 90% and 99%. Here are some of the highest paying online slots:
Convenience and Comfort
With so many legal online gambling jurisdictions, millions of people around the world can play their favorite slots conveniently. You could use a smartphone to play classic slots on your sofa. You could play video slots on the subway or in your free time at work.
By contrast, playing slots at a land-based casino can be inconvenient. First off, you have to travel to an establishment. Then there's the issue of accommodation and dealing with changing weather conditions.
Depending on the time of the year, you might also find a casino too crowded to play. That means you might not find a good slot because all the machines are occupied. Against that backdrop, it's a lot more convenient and comfortable to play online slots.
Finding your Favorite Game
Land-based casinos provide dozens of slot machines. Las Vegas' top tier establishments feature up to 300 machines. The problem comes in finding your favorite slot. For starters, you have to climb to the right floor and walk around seas of slots as you search for what you want.
Of course, you can also find someone playing your favorite slot, in which case you have to wait. But that's not the big issue, though. Finding a slot you will love as a new player can be challenging.
By comparison, you'll never miss out on your favorite slot because it's occupied. In fact, you can play as many slots as you love 24/7. That's because games are always available, no matter what time you log in to play.
If you love high variance machines, all you need is to find to select your favorite game from a list of popular high variance slots. If you prefer to play medium or low variance slots, there's an equally extensive list of great games to select.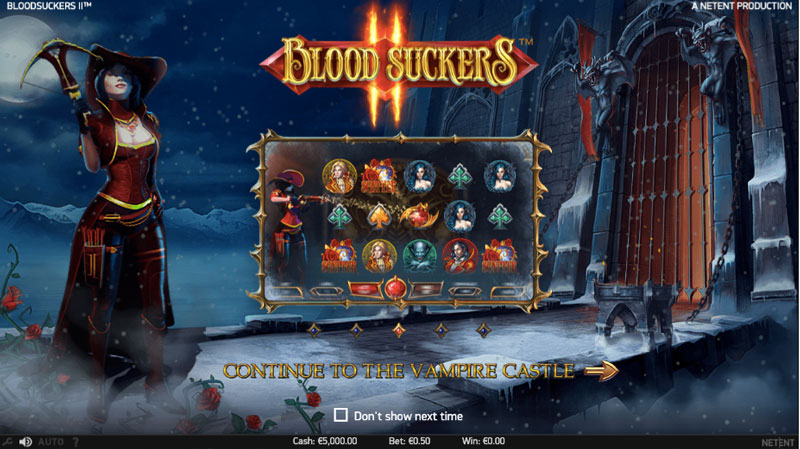 Technology and Bonus Features
Often underrated, land-based slots feature some technologies absent in their online counterparts. Take 3D slots as an example. Although you can play the games online, Las Vegas casinos have turned 3D games into an out of this world experience.
After a win, gold coins or other symbols appear to fly out of the machine consistently. In fact, most players attempt to grab these rewards, not knowing they are images and not real items.
The Top Gun slot is another land-based machine that uses technology to let players simulate a jet fighter piloting experience as a bonus feature. Ideally, players pilot a jet as they take down credits, soar and dive in super-fast speeds, all while attempting to hit jackpots.
On the other end, online slots have tech and bonus features as well. From advanced graphics to 3D images and automated gaming experiences, modern online slots provide a gripping experience. They also feature numerous bonus features, usually meant to increase your odds of winning.
Long-term Favorites
Land-based casinos use profitability as the primary measure of whether to offer a slot machine or not. Of course, online slots also prefer games that give the house a significant edge. But Las Vegas establishments have many reasons to be selective with games.
For starters, it's reasonably expensive to maintain a land-based slot. The hardware, space, and costs of servicing a slot machine mean that each game must pay back enough money to warrant its place at the casino.
If a slot pays out too much, most land-based casinos will replace it with a less-paying one. Of course, that means your favorite slot machine in Las Vegas won't always be there.
Fortunately, online slots tend to feature games much longer. So, if you have a favorite slot you love to play regularly, you can be confident you'll always find it.
Jackpots
Although both land-based and online slots feature jackpots, they come with payout limits. It's not casinos' fault in many cases. It all depends on the jurisdiction's laws. As such, the maximum you can win from a slot machine varies from $500 to $40 million.
The biggest jackpot won in a Las Vegas casino stands at $39 million as per the Guinness Book of World Records. By comparison, the largest online slot payout was $21 million by an android device player in late 2018.
As a result, both land-based and online slots can turn you into instant millionaires. It all depends on how lucky you are.
Bonuses
Online slots feature a lot more bonuses than their land-based counterparts. Usually, these rewards come from online casinos. For example, you could get 20 no deposit free spins for creating an account. You receive more rewards when you make your first and second deposits.
Land-based casinos also give out bonuses too. But you have to work hard to receive them. For example, some casinos only give you comp points if you spend $200 or more. That's the contrast of online casinos through which you can receive slot free spins even before you deposit money.
When you also consider reload bonuses and in-game free spins, you stand to earn a lot more rewards playing online slots.