One of the most beautiful resorts in Atlantic City is changing to become even more impressive. In order to attract and receive even more customers, to provide yet more distractions, a true masterpiece is being built.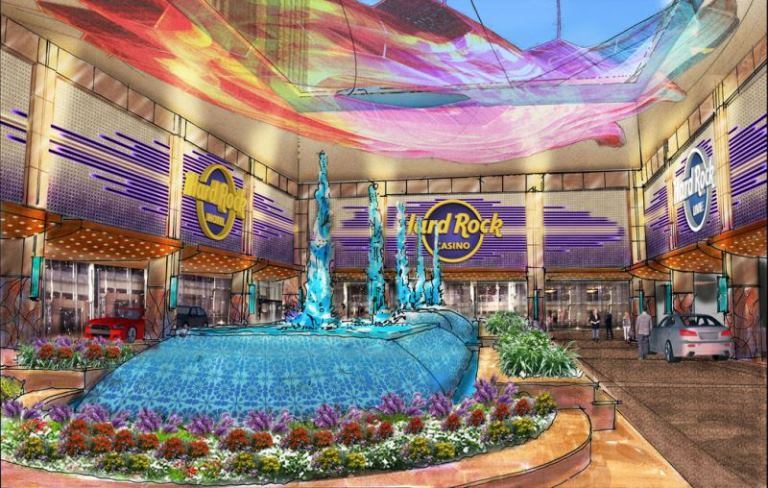 A JEWEL OF THE TRUMP EMPIRE ENTERS NEW HANDS
Originally, as its name indicates clearly, the Trump Taj Mahal belonged to the United States current President, Donald Trump. And as each one of the character's possessions, extravagance has been the order of the property's design. This one is very amazing because it is directly inspired by one of the Seven Wonders of the World, as much for the architecture as the design in general.
Only, the wind has changed and the Trump Taj Mahal has from now on a new owner which is Hard Rock International. Of course, the group wants that its new property reflects its own image. The mutation to transform the Trump Taj Mahal was therefore naturally implemented. Soon, the new identity of the complex will be the Hard Rock Hotel & Casino Atlantic City.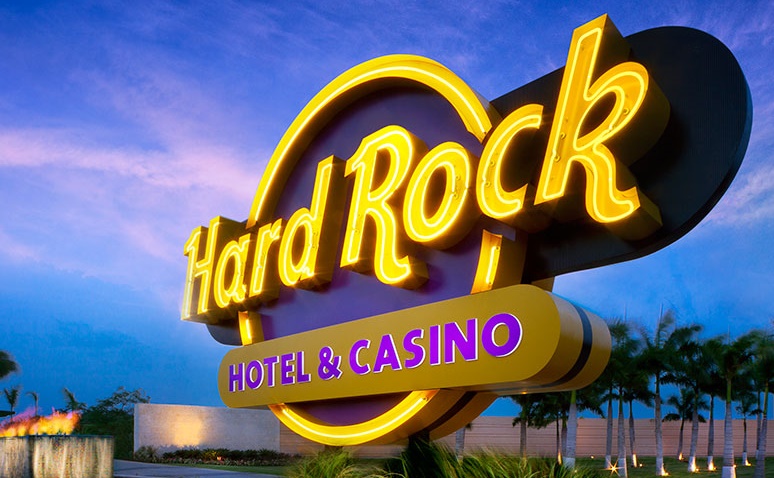 The adoption of this new sign and the inauguration of the "new" complex are scheduled for summer 2018. The results of the work are highly anticipated because the changes programmed by Hard Rock International are really drastic. The new owners have proceeded to an almost total demolition of the places to achieve its new style, less flashy but decidedly more sober and modern.
HISTORY OF PLACES, BACK ON THE PAST AND PROJECTION TOWARDS THE FUTURE
The Trump Taj Mahal welcomed its very first customers in 1990, so almost 27 years ago. Adorned with an unparalleled luxury, elegance and refinement, the complex included a hotel with 2,000 rooms, a theater, a casino and several restaurants. The places even had a stadium that can host the concerts of the greatest artists.
It should be known that Trump is not the first owner of this hotel-casino. The current US president bought it from Resort International, and for more than 25 years, the Trump Taj Mahal was a great success. Unfortunately; the fairy tale did not last forever because in 2016 the former best casino in Atlantic City went bankrupt. That's how Hard Rock International took over, planning to create an even more sensational and lucrative universe.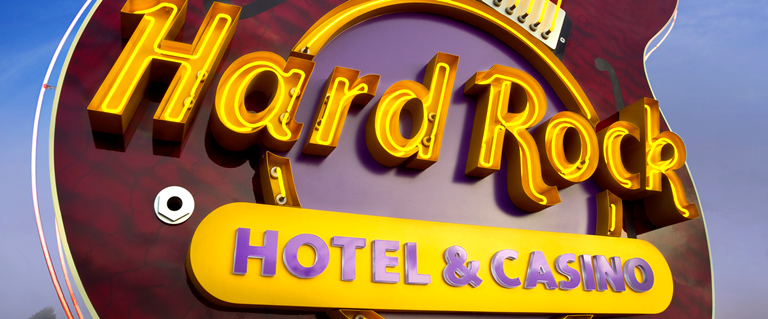 For the brand new complex, Hard Rock International President Jim Allen announced a very ambitious project. The property will include two arenas that can accomodate more than 7,000 spectators. Of course, a casino will be part of the lot and it will be equipped with at least 2,400 slot machines. On the economic front, Hard Rock officials have no doubt about the success of their project and promise that it will benefit everyone.
We are all longing for Hard Rock Hotel & Atlantic City Casino to open. If the Trump Taj Mahal was an extraordinary place, we will soon discover if Hard Rock has kept its promise and made it even more amazing.