Tiger Palace is a casino in Bhairahawa, Nepal. According to their website, the Tiger Palace Resort is situated to the south of the legendary Himalayas, and accessible from India or Kathmandu. They offer luxurious accommodations and superb leisure facilities.
The Tiger Palace's Casino
The Tiger Palace Resort also offers a casino experience. It is composed of three gaming zones – with a sports betting facility and even a separate VIP area above the main gaming floor.
Equipped with over 50 gaming tables featuring classics like Blackjack, Baccarat, Roulette or Poker for instance, you can easily find what is best for you. It also has 200 electronic gaming machines.


A significant income increase
In January, the table drop of US$2,128,000 compared with US$1,009,000 in January 2018. It was the first month since it opened that it was possible to compare a year-on-year result.
Silver Heritage stated: « At Tiger Palace Resort in Bhairahawa, as previously announced, the Company has made a number of strategic changes to marketing and operations. Drop continues to improve with December and January being the 2nd and 3rd highest months respectively since the casino opened on December 28, 2018."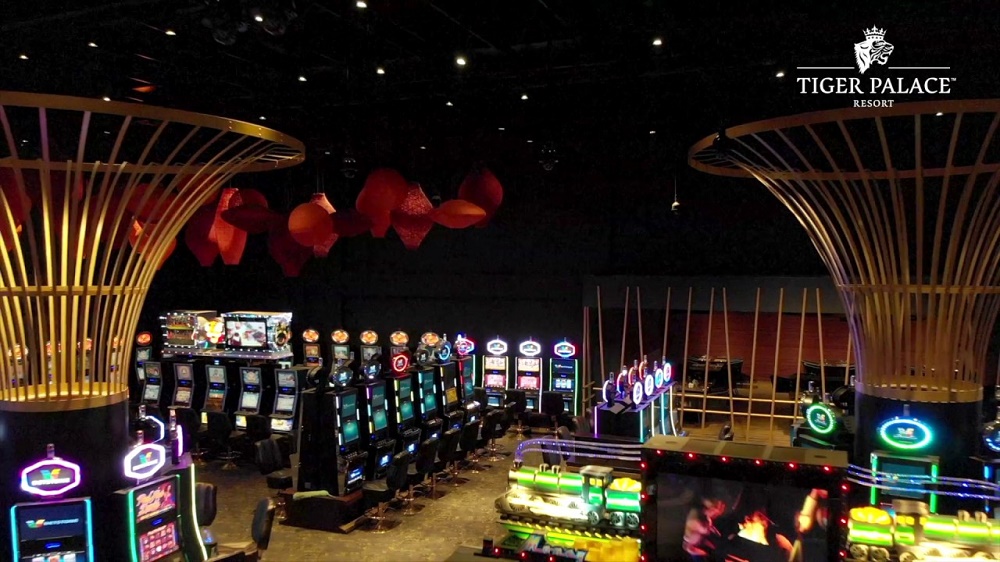 VIP rooms
For high-stake players, the casino features an exclusive VIP area, elevated above the main gaming floor and accessed through a special VIP entrance. The area offers a choice of two private dining rooms, and is in effect a casino within a casino.
All in all, the board and management of the Tiger Palace tend to focus on making further improvements to support growth. That will include "new marketing initiatives and the opening of three VIP gaming rooms in February 2019 to further drive additional revenue at the property", revealed Silver Heritage in a statement.