In the intention of proceeding to some renovations, the Cercle Clichy-Montmartre casino had announced through their Facebook page the five week-long suspension of the tournaments from June 24th 2015, until early August. In the plan: creation of a new big central cashier in the main room, improvement of the heating, the air conditioning, the bathrooms and the lighting system, a better Wi-Fi connection, but also the creation of a new exhaust ducts in order to assure their regular and occasional clients' security and comfort.
However, due to unexpected circumstances, the renovation work have exceeded several months. Last month, the CCM casino announced the return of poker tournaments from September 30th. A new program was announced at this occasion. Indeed, the casino now holds more tournaments scheduled in the afternoon and offers five events per week in which there will be at least seven live tables guaranteed.
You can find here those new regular tournaments: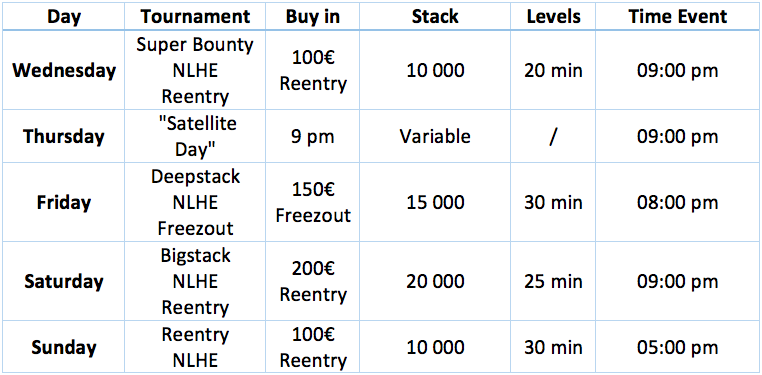 Besides the exclusive afternoon games, two special events are coming up: a €500-worth Dreamstack on October, 30th and November, 1st (25,000 chips - 45 and 60 minutes - 1 Reentry) and the famous Ladies Night on November 14th and 15th (free for women and €50 for accompanying men).

You can now check out new promotional offers of CCM on CasinosAvenue.

Shuffle up and deal!