Casinos keep closing down in Las Vegas. Some turn into hotels and night clubs while others are ever-changing their management. As online casinos grow in popularity worldwide, land-based casinos will continue struggling to find new sources of revenue.
So, what's happening in the casino world? Are land-based casinos approaching an inevitable death? Not yet, at least not in the next several years. Most players still prefer the Las Vegas casino experience. But based on how fast online casinos are growing, that might not be the case for much longer.
The Convenience of Online Casinos
Online casinos are undeniably convenient. You can access them on your smartphone. You can play a few games on your work desktop. And increasingly, developers are creating slots you could play on a smartwatch.
Whether you use an android device or an iPad, a Mac Computer, or a Windows laptop, you can conveniently access and play casino games. What's more, you can play these games wherever you go and at any time.
That means you could have fun at online poker tables while on the subway. You could play hockey-themed slots when you lose sleep at night or play bingo on the weekend with friends. Land-based casinos don't provide this level of convenience.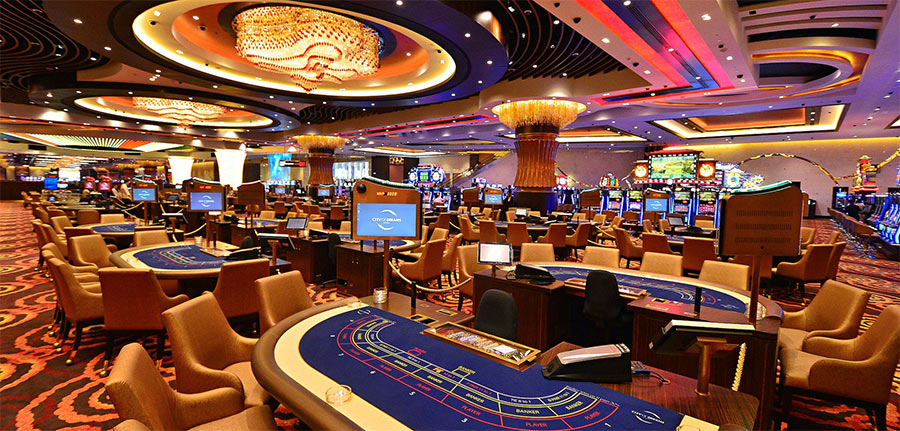 The Social Experience of Land-based Casinos
Between the seas of slots, comps, gorgeous dealers, and the glitz on casino walls, land-based casinos provide immersive social experiences. Most people who visit Las Vegas casinos stay indoors for hours, and not just because the establishments lack wall clocks.
Land-based casinos provide a channel for people to socialize, something online casinos have always been accused of lacking. Well, they are doing something about it through live casino games. But playing poker and blackjack online isn't as fun as playing these games against real people.
As such, while online casinos might be spreading worldwide, land-based casinos will continue to attract thousands of players who love their social offerings. From hotel services to night clubs, video game lounges to cinema halls, online casinos don't come close to offering the same social experience as land-based establishments.
Easier to find the Right Casino Online
There are thousands of online and land-based casinos. But considering you can access online casinos at the comfort of your home, it's not surprising more and more people are opting to play casino games through their mobile and desktop devices.
It's easy to find great online casinos regardless of where in the world you come from. All you need is to visit a trusted review website, and you'll find a detailed guide for the best online casino Canada or the best gambling site in the USA. If you come from the UK, a few quick searches online will also lead you to numerous casinos designed for British players.
By comparison, you must travel to a gambling city to find a land-based casino. So, if you live in a state or country where gambling is outlawed, it can be challenging to find an excellent place to play casino games.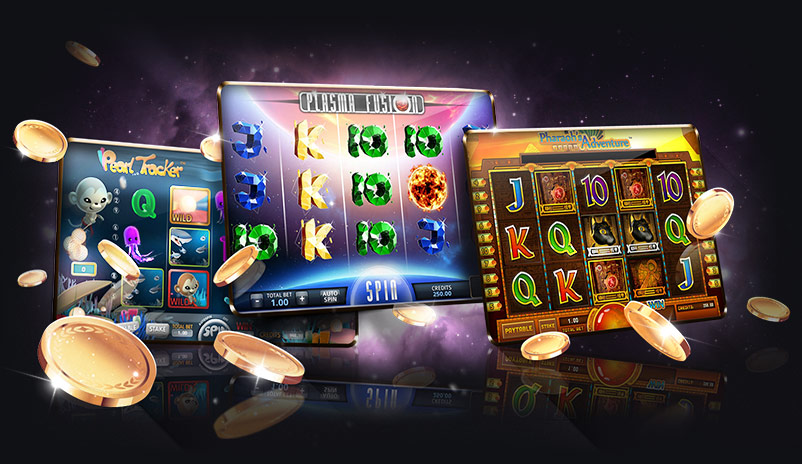 The Affordability of Online Casinos
Internet-based gambling sites are not only easy to access and convenient to use. They are also cheap. Picture this. You don't need to leave your house to play slots or table games. You don't have to worry about accommodation or where to have supper.
With online casinos, the primary requirement is to register an account free of charge. After that, you can deposit as little as $10 and play slots that cost ten cents per spins. Many casinos also award you welcome bonuses equal to your deposit money.
So, when you fund your account with $100, you receive an extra $100 you can use to play your favorite games. The most generous gambling sites award you up to $10,000 in bonuses. What's more, they do it frequently to loyal customers.
Creating Memories at Land-based Casinos
There's a reason most people take weeks to plan their trips to Las Vegas and other casino cities. They travel to create memories. In Las Vegas, there's no shortage of things to do at casinos, leave alone the entire city.
You could walk down the strip as you marvel and the glamorous casinos at night. You could go inside the establishments and play blackjack with friends. And if you have the money, you can take a tour around the city using a chopper.
On the other end, you can visit casinos that also feature night clubs and hotels and sample their offerings. If you love good food, try the Cosmopolitan of Las Vegas. It has a global reputation for providing dishes from some of the best dishes in the world.
If you want to experience Vegas skylines from the rooftops of a casino, visit the Stratosphere Casino. On the other hand, 'CIRCUS CIRCUS' is one of the best places to experience fun with your family.
Diversity of Games
Both online and land-based casinos provide an unlimited supply of games. But there's one difference. In brick and mortar casinos, you must find games to play physically. If there's a slot machine you want to play, you need to walk around the slots section until you find it. And if it's occupied, you have to wait until the other player is done playing.
Online casinos make it much easier to find games. You can sort out games alphabetically or by their categories. You can play popular table games or use the search bar to find a specific game. Again, you never need to wait for others to play a game you want. Games are ever available to everyone.
Privacy and Security
Back when the mafia controlled Las Vegas casinos, playing inside brick and mortar casinos carried plenty of risks. You could easily get robbed or physically harmed if you messed with the wrong person. Times have since changed are land-based establishments are ironclad safe.
Still, land-based casinos lack the privacy and security the best online casinos provide. You still need to carry cash to play in Vegas. And if you enjoy your privacy, you'll have to be creative to avoid the often gregarious casino revelers.