In order to improve your experience and simplify your navigation on our website, the second version of CasinosAvenue just born.
New designs, new functionalities and a modified home page are the things you will notice right away by visiting it.
The home page has been redesigned for better ergonomics and more space. A slideshow is placed on top to find, randomly, exclusive deals, hotel offers and promotions & agendas.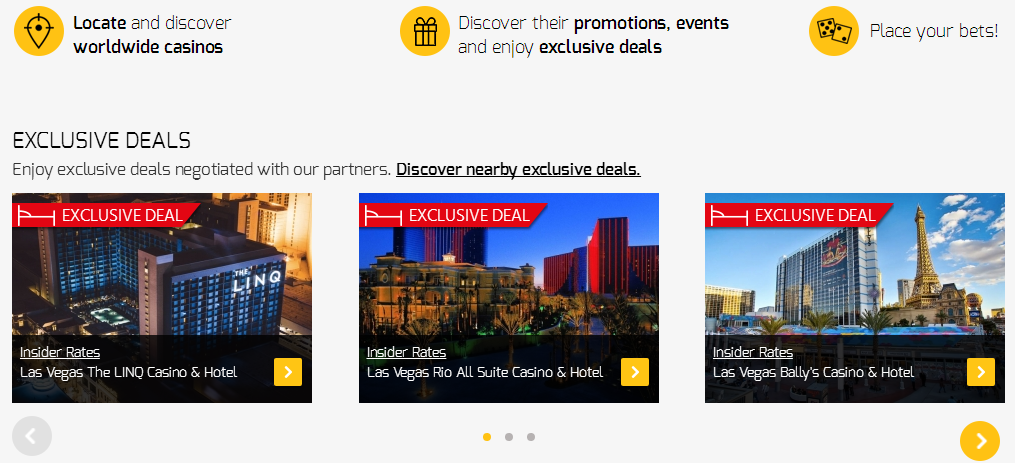 Thanks to the small yellow pointer, you will quickly navigate from a section to another!
The bottom of the page greatly emphasis the social aspect that we absolutely want to develop for you.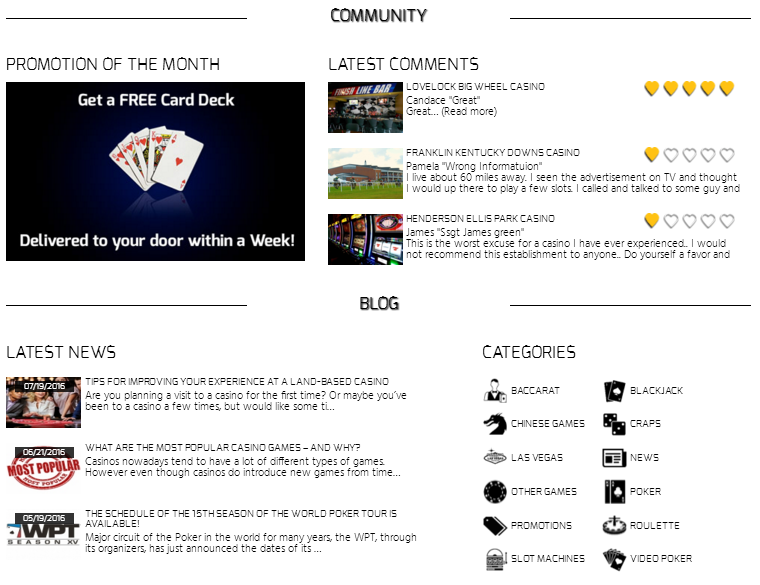 It is now possible in just one click to be updated on the casino's trending news, gaming strategies or even the last comments posted.
More deeply, when you type a city's name in the search bar, you will have access to a map that will place for you the establishments present in and around this geographic location.
Example with Las Vegas:

By clicking on the map view, you will come to this: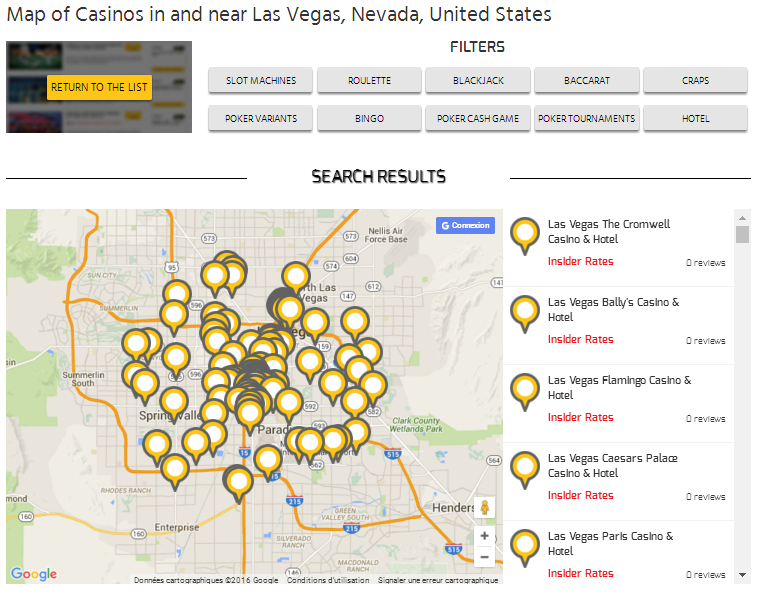 Then, it will be easier to localise them and know where you wish to go!


The graphic charter about offers & agenda on the casino's sheets has been totally redesigned as well.
This part is a lot more clear with white and gray tones as well as a picture for every type of offer. By the way, you will have access to 20 events per establishment instead of 10 previously. Then, you will find more packages, especially, by clicking on the button "see all offers".
Other significant modifications:
A live chat to ask us any question at any time.

A wider visibility concerning the exclusive deals.

A simplification of the casino's rates system.

Add of several pictures, virtual visits and videos of our partners.

Facebook games highlighted all year long.
On the business side, new partnerships are constantly establish with big groups. Lately, all the Caesars's entertainment casinos joined CasinosAvenue to offer you exclusive discounts on their hotel rooms.
There you go, you have now a tool ultra-optimised to discover the casinos of the whole world, and by the best of way!