Gone are the days when you couldn't find a safe online casino in Europe. Today, most countries have an association to make sure that gaming is played safely in a secure and fair environment.
They have also tackled the problem of responsible gaming, moving one step further during the coronavirus lockdown by agreeing (most associations) on advertising rules towards players. It is an important employer in UK and Malta.
Responsible Gaming
For a few years now, the European industry of gaming (or gambling – depending on your country) has been focussing on responsible gaming in order to make sure that it would not be seen as a corrupt industry feeding on some individual's weaknesses.
Not only has it worked in the eye of the public, but they are taking their task very seriously and are making sure that they do all they can to prevent compulsive players to risk too much money in their online casinos.
The truth is, we are far from the days when playing in online casinos were a risky business. Not to say that there aren't any shady ones still present online, but if a player wants to make sure he is waging his money in a regulated establishment, there are ways to do so.
They can look up if it is part of a recognized association like the United Kingdom Gaming Commission, such as this UK casino site for example, is a great way to start.
The Industry is Creating New Jobs
Many online casinos on this side of the Atlantic are either established in the UK or Malta, where they have been thriving for many years, creating new jobs for many people.
In Malta for example, the iGaming industry has been expanding exponentially during the last fifteen years. In 2018, it represented over 12% of the country's GDP.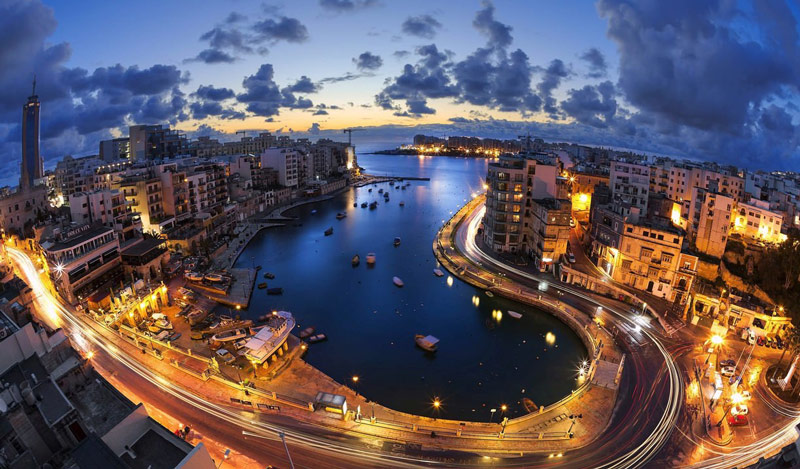 That translates into 7,000 jobs that are directly linked to the industry. You can also add to that 3,000 to 4,000 more for ancillary work. There are still new jobs being created regularly, and the demand for skilled individuals keeps growing from recognized and stable companies inside the industry.
An Industry that Cares
During the coronavirus days, where people were in lockdown inside their home, the danger for some individuals to bet more money than they should grew. The industry understood that and they came up with a plan regarding online advertising for casinos.
This was to make sure that all members from the various gaming associations in Europe would not entice people to play more in these trying times.
The plan included six rules that were to be followed, which discouraged any online casinos to use the coronavirus as an excuse for people to go play in their establishment.
An Industry that Needs to Prove Itself Over and Over Again
The main difficulty that the industry faces is the fact that no matter what they do, there will always be people against it.
As revenues grew throughout the pandemic, it created a stronger opposition to online casinos, even though they were doing their part in making sure that there was no abuse in playing time.
Because there were no more sporting events to bet on, gamblers who were more attracted to this type of gaming suddenly started spending their money inside online casinos. The sudden growth it created started to concern MPs about online gambling.
This increase may come back to haunt the industry since the government is now thinking of inserting new rules to access the online casinos. Whether these would be temporary measures or ones that would remain has not been yet indicated.
Looking at the situation from the outside, it is normal that in these strange times the policymakers are more careful about what is going on online and making sure that there is no excess, but there is also no doubt that members of the industry are doing everything they can to make the online casino a sane environment.
There was a survey done during the lockdown that showed online casino players reacted differently during that period.
While 39% said they gambled more while having to remain home, there are also 34% that said they did less so which compensates almost one for one. 25% also said that their spending remained stable as before.
Physical Casinos Are Suffering
COVID-19 will leave bad memories to physical casinos as the industry is suffering great losses throughout these last few months. The most important groups who own casinos around the world hope that Asia will see a return of players to their establishments soon.
A few different factors are playing in their favour in that part of the world.
This is not the first sanitary crisis that they have had to go through and both times before, players came back quite rapidly once the storm had passed.
The culture of the mask is also well accepted in Asian countries, which facilitates the reopening of casinos.
In Las Vegas, the strip is completely deserted while casinos are closed. The only people you can see are security agents in front of their door.
The whole city is made out of non-essential jobs and so a week after the lockdown, 92,000 persons were requesting unemployment benefit; a record for the city. In total, there are 206,000 casino workers in Vegas, and they are unsure of the future.
The city normally hosts more than 3.5 million visitors per year. The question on everyone's mind right now is: When will they come back?
A large recession is looming in the U.S. and around the world, which means that many people will postpone going to Las Vegas. However, with its high quantity of trade shows and conferences, some are optimistic that business should come back rapidly once people have the right to travel.
Will online casinos end-up dethroning physical casinos or will players return to their favourite establishment once the sanitary crisis has gone away? Only time will tell what the future has in store for the world of gambling. But one thing is certain: Today, online casinos are as safe to play in as regular casinos.