We all know how the gambling industry is taking over the world, because of the number of people that are involved there and the economic benefits it brings to various countries. Because of the coronavirus which severely disrupted the usual lifestyle of the world led to various problems. Markets crashed, unemployment rose up significantly, the vaccine is still not ready yet and we are in a stage when the second wave is progressing.
The United States is the most affected country in terms of coronavirus. And various sectors suffered a great setback. It was a really bad month for Nevada casino gaming due to the fact that it suffered a setback, even though the interest from sport betting operators was high.
According to the statistics, which was published on September, 30, the Nevada Gaming Control Board indicated that gaming revenue in August this year was $743m, which is significantly different from last year, which was over $900m.
If we compare these statistics to the one published in July it is slightly below the $756.8m that casinos generated. So in general, not everything is the way the industry wants.
While we are talking about Nevada and statistics in that state, it should also be noted that the Las Vegas Strip experienced an even greater setback, where the revenue falling amounted to 39.2%.
If we take statistics from various games slots revenue was off 14.7% to $525.4m, while the. In the meantime table and card games sector decreased by 35.6% to $217.6m. Almost all table games underwent a sharp decrease. The leader in this regard is blackjack, then it goes baccarat, craps and roulette.
Nevada's sportsbooks also reported a betting handle of $475m in August, but a meager 3.6% win rate decreased revenue down 9.3% to just under $17m. It should be noted that $11m of this revenue was generated through various digital channels
When we talk about sports, basketball was accountable for the biggest slice of August's betting handle baseball led the revenue with $9m. Basketball contributed $7.56m. Other' sports decreased to $2.4m and hockey generated $1.36m, while football bettors took the books for $3.4m.

How is gambling regulated in the US?
Gambling in the United States is mostly legal, but there are some limitations which we should take into account. First of all, each state has its own gambling zones and gambling includes everything that is related to the possibility of winning.
Commercial casinos are permitted (with different types of restrictions) in 23 states and Nevada is one of them. And only two states have casinos allowed throughout Nevada and Louisiana.
The rules and nuances of the game are governed by federal, state, federal gambling commission, and casino rules. Therefore, in different casinos, even in one city, the rules can be very different.
Maximum bets in the casino - the matter of the casino itself. In Nevada, for example, there are no legal limits on the size of rates. In some casinos, bets reach up to $50,000 or even higher (unverified information).
Typically, high-stakes (High-Limit Room) offers bets from $100 to $10,000. Notable is the story of businessman and billionaire from Omaha - Terence Watanabe, who on one of the evenings of 2007 lost about 100 million dollars in a casino in Las Vegas.
Nevada lifts ban on public gatherings
While we are talking about the casino gaming sector, recently Nevada casinos were permitted to reopen their bars and lifted a ban on 50-person gatherings. Venues that are able to receive over 2,500 guests will be permitted to host them at 10% capacity, while smaller ones can receive 50% capacity or 250 guests.
The changes that include various places like entertainment halls, convention space, and local sports arenas, will be required to deliver plans on how they are going to keep norms & safety precautions and that everything is well-protected.
Why are we witnessing a decline in revenue?
The decline in revenues at some point is not unexpected and is caused primarily by the coronavirus. Covid-19 which has been on the international stage for almost a year caused devastating results for various countries. The United States leads in the number of infected and diseased.
Many people lost their jobs because of the COVID and it is not surprising that they are no longer placing bets in casinos. Yes, we have seen a huge increase in iGaming because people were forced to remain in lockdown, but some people are careful when it comes to casinos.
Also, the restrictions which were placed during the pandemic, when a lot of casinos were shut down temporarily also had its impact and regular gamblers, who were usually going to brick-and-mortar casinos ended up stuck at home.
Not enough for the US economy
Even if Nevada somehow recovers from this it's not going to be enough to shore up the US's economy, especially the part it lost from the gambling industry. There is still a way out. Legalizing digital gambling in key states will somehow lead to recovering the value lost.
We can provide for example an instance of the United Kingdom where the country, even though it suffered a lot from the coronavirus, managed to get help from the iGaming economy where the statistics showed that people who were engaged in gambling and revenue from it reached the maximum.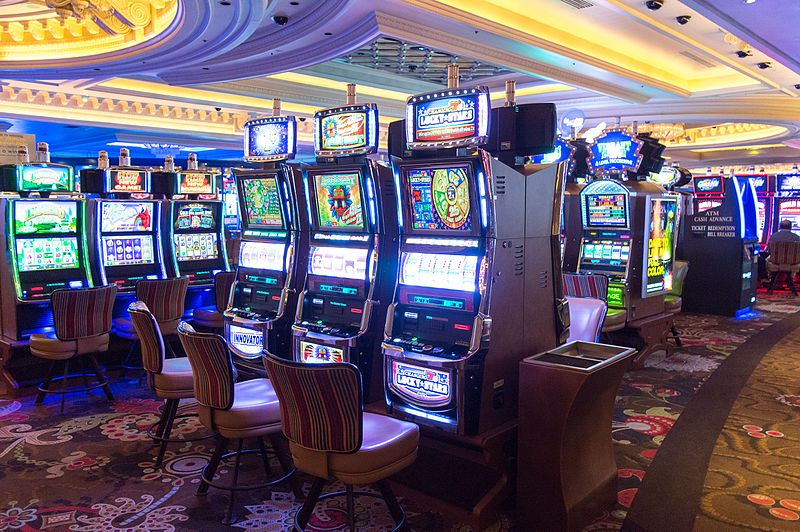 The danger of focusing offshore
Almost every casino in Las Vegas has an offshore branch as well. Mostly in places like Macau, Malta, and others. The US needs to somehow incentivize these companies to stay even during a recession or they are at risk of losing them to Macau and Malta permanently.
Any kind of economic push within individual states is progressing enough to keep the country going for the coming quarter, but all of these efforts need to fall within reason of course. So there is not yet a clear plan of how the situation will resolve.