"When you were a child, your parents never understood your love of video games. They used to say: you'll never realize your dreams that way. But times have changed". That's how Jaddream introduces itself on its website, a new ambitious and innovative project which was launched in November, 2015.
Having awesome games available on smartphones is good, but getting to achieve your dream for free is even better!
Jaddream's concept could not be simpler. After having downloaded one or several games among the eight games suggested by the platform, choose one dream out of the list and start playing away!
I see you coming, you'll ask us "it's pretty sweet but how do I get my dream achieved?"
You get crystals according to your results at every round you play. Once you reach the total of crystals required for your dream, you will get a token. This token will enable you to try your luck at the "Dream Spin" which is a slot machine whose jackpot will be your dream.
In partnership with the "Make a Wish" association, more than one million euros of different dreams are to be gained. Meetings with your favorite celebrities like Raphael Varane, Elky, KoolShen, entries for events such as the Main Event of the WSOP, journeys, luxury watches… you will definitely find what you are looking for. Don't hesitate to have a look at the dream catalogue.
Speaking of Elky, you need to know that it is Jaddream's ambassador! Previously pro-gamer and newly member of the Liquid team as a HearthStone's player, he will be able to bring a skillful eye for the development of the games and of the gameplay.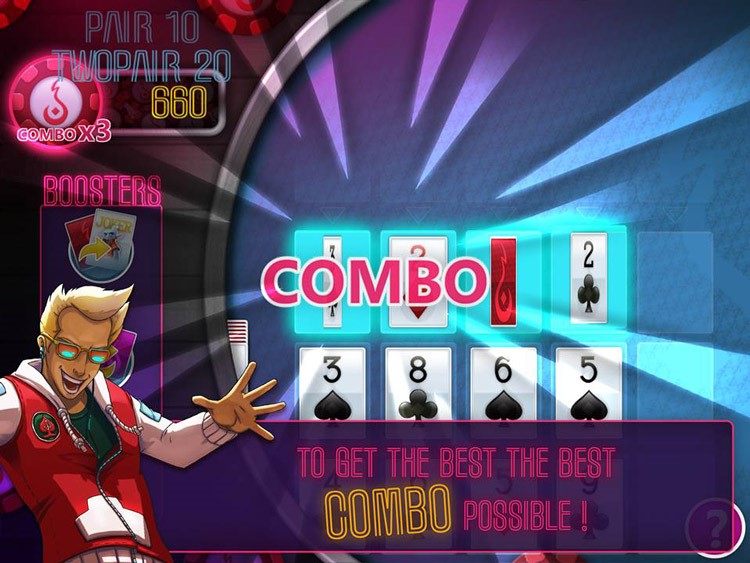 A game is even dedicated to him: Elky Poker, like a tic-tac-toe or a Connect 4, but with cards, you will have to fill the grid with 5 squares out of 5 with the best poker combinations possible.
Within only a month of operation, several people have already achieved their dreams. Shirley won her weekend to Disneyland, Laurence a luxury watch Baume & Mercier, Luan swam with dolphins and Filip got to meet Zinedine Zidane! Not a bad start, right?
Available on the App Store and Google Play, the games are amazingly designed and will please young and old alike.
Now that you know a little bit more about the concept, it will be a pity not to know the full story. As promised, here is the interview of the founder, Patrick Sacrispeyre, with whom we have just met.
INTERVIEW OF PATRICK SACRISPEYRE, FOUNDER OF JADDREAM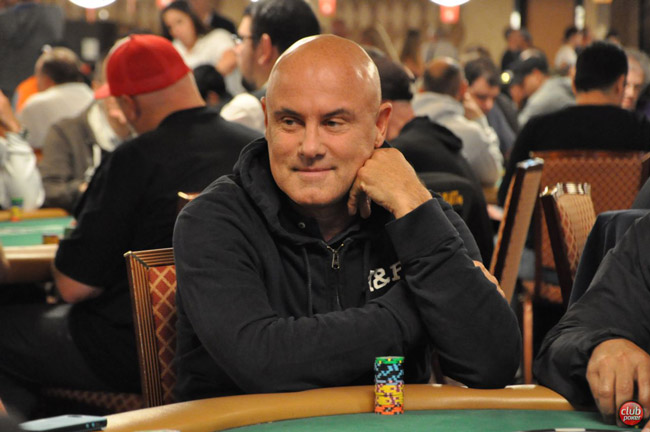 -Hi Patrick! How did you come up with the idea of making people win their dreams?
We studied the market and we quickly realized that such project didn't exist and could be a small revolution in the gaming universe. Our goal was to differentiate us from the others the most accurately possible by making netizens win beautiful things. Many successful games do not offer anything in return while players put a lot into it. We wanted to return the favor and combine the two. Being a competitor myself, even if it's the taking part that counts, I have always had ambitious to play to win.
-Can you tell us more about your partnership with 'Make a Wish'?
The Make a Wish association enables sick children to achieve their dreams; it's a partnership that was naturally set. For every netizen playing, a percentage is given to the association which will allow children to win a dream every quarter. By the way, Luan and Fillip have already won theirs! The little girl swam with dolphins while Fillip met his ultimate idol: Zinedine Zidane. It was so emotional!
-Does the player have to pay anything in order to win?
Absolutely not! The games are entirely free of charge. However, if you want to get to the "dream spin" faster, you can buy boosters in order to multiply the number of gained crystals. Still, it is optional and not mandatory.
-How long does it take to win a dream?
If you play for 1 to 2 hours a day, it's normally possible to reach the Dream Spin within 3 or 4 days. Our goal is to make people win 2 or 3 dreams in average per week, eventually.
-We can see Elky appearing on your website. He even has his own game! What is his role in this project?
As you have explained in your article, Elky is indeed our ambassador. But he's more than that; he is also involved as an associate in the project. He was there since the beginning and quickly showed his interest for the concept. He's a total partner that follows us and advises us. His past in this universe speaks for himself.
-Seeing his record in the gaming industry, it's a chosen ambassador. How did you get to know about him?
I've known him well for a few years thanks to poker. Being myself a quite regular player, I met him on tour and we became good friends. It's obvious that, for any gamer, Elky is an actual institution. Being able to use his image is good added value!
-A meeting with KoolShen is also on the list of prizes to win. An other well-known singer and poker player. Did you contact other personalities who find the project interesting?
Not surprisingly, indeed, many "celebrities" joined us. Raphaël Varane for example, soccer player of the Real Madrid and the French teams, also take part in the Jaddream's project. Thanks to social networks, he managed to get our posts shared by the official pages of Karim Benzema, Jo-Wilfred Tsonga, Blaise Matuidi… His high profile is a considerable advantage.
-How many players are currently using the platform?
After a month of launching, we have approximately 50,000 users. In any case, the feedbacks are really very good; it's the most important thing.
-What are the future developments?
Many are on the agenda. To begin with, from January we'll be linked to Fuel Entertainment which will allow us to organize tournaments between users. Partnerships with Microsoft and Facebook are also currently under negotiation, so that you can play via every format. As for the games themselves, we will make them evolve as often as possible in order to improve the levels. For example, Jetbowl will have beyond 50 levels within a month whereas it only has 3 at the moment. The same thing will go for Elky Poker and then the others…
-We thank you for all the clarifications and wish you good luck in the future.