Laughlin, Nevada, located roughly 95 miles south of Las Vegas is on the top 20 of US casinos market by annual revenues, right after Downtown, Nevada. Laughlin owns 10 commercial casinos and have steadily increased its gaming revenue since 2014. According to the Nevada Gaming Control Board, Laughlin casinos gaming revenue was up to $476.5 million. Laughlin's casino market is shared by several enterprises such as Caesars Entertainment or Golden Entertainment.
Golden Entertainment's expansion in the market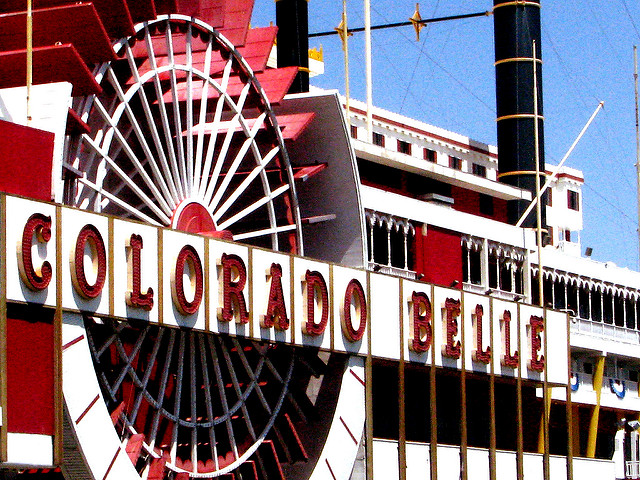 In early January 2019, the company Golden Entertainment made the acquisition of 2 new casinos in the area - the Colorado Belle and the Edgewater. The company bought these buildings from Marnell and Sher for $190 million.
As of this day, Golden Entertainment now possess 10 casinos, including 3 located in Laughlin. The corporation intended to buy these casinos since June 2018.
Golden controls around 42 percent of Laughlin's approximately 9,800 hotel rooms and 35 percent of its gaming supply, that is to say about 7,500 slot machines and 212 table games.
Laughlin, a promising area for investment
The gaming city is now shared between 3 major companies Caesars Entertainment that owns for instance the Flamingo Casino, Eldorado Resorts and Golden Entertainment with the Aquarius Casino Resort.
The Union Group Gaming analyst, John DeCree, declared that the rise of Laughlin is interesting for the investment community.
"Laughlin is a $500 million-plus gross gaming revenue regional destination gaming market that primarily caters to drive-in tourists from the Phoenix and Los Angeles metro markets as well as longer-term snowbird tourists from the Pacific Northwest and Colorado," DeCree said. "We believe revenue in Laughlin, both gaming and nongaming, will continue to grow in the low to mid-single-digit range."
"Laughlin has become increasingly relevant for public investors, with Golden Entertainment, Eldorado Resorts, and Caesars Entertainment all having operations in the market," DeCree said. "Laughlin is also a core slot players market, making it very relevant for the casino equipment suppliers as well."
The Clark County released an Economic Strategic Plan where it explained that Laughlin's main industry is gaming and the gross revenue of Laughlin is from the game department. It has helped with unemployment issues by creating around 2,000 tourism-related jobs.
All in all, the future of Laughin's game industry is rising and promising. Most of all, it can affect in a positive way the overall future of town by increasing tourism and investments in housing.