The past few years have left a significant footprint in the online gaming history, timeline is probably a much better term instead of history. We witnessed how the Australian government put an end to online gaming, banning all remote gaming services and products.
Many EU countries have also made dramatic changes in the online gaming laws and regulations. On the other end of "the pond", the US online gaming market has been at a standstill on the federal level, ever since the Unlawful Internet Gambling Enforcement Act of 2006.
However, in 2013, a new bright, shiny spark showed up, in the very center of New Jersey. Online gaming is live once again, with the New Jersey Division of Gaming Enforcement at the forefront. What's in front of the "vanguard"? Traditional, bricks and mortar, land-based casinos, that are not very fond of the idea of online gaming in the US.

The Land-based Casino Lobby is Too Strong and Vocal!
Gambling is extremely popular in the US, but only in few mega casino centers, with Las Vegas being the most popular gambling destination, a synonym for casinos, excitement, entertainment, and memorable experiences.
Las Vegas thrives on the passion of casino players and the unquencing thirst for another round of blackjack, another spin of the roulette wheel, and for another spin of the reels. These casinos have access to resources, expertise, skills, basically everything a business needs to excel, and stay undisputed.
Times change, and the biggest change they've had to deal with is the Internet, not in terms like "we need more Wi-Fi routers". Nevertheless, in spite of the surge in the online casino player count, traditional New Jersey casinos haven't really felt the changes.
Without any doubts, should this issue of online gaming expansion in the US come into question, the big boys from Las Vegas will fix their own budgets to tackle this matter.
What's going on behind the curtain? Most likely, big dollars are spent on lobbying, and making sure this issue is labelled "status quo". On other hand, a very refined list of licensed online casinos in New Jersey available on PlayingLegal is trying to prove something that many can't understand.
Casino-goers Are Still "Going", They Are Not "Logging In"
This is probably the main reason why Las Vegas Casinos shouldn't feel threatened by the modern online casinos.
According to the reports made public by New Jersey authorities, there haven't been major changes in the financial reports of its most popular bricks and mortar casinos, that is, there haven't been any major changes.
Casino players that have gotten used to the treatment they get in a land-based casino, still, won't put much time and money playing online, ergo, they are still going, visiting their local casinos.
So where do these millions of dollars in revenues come from? Players that like the idea of casinos and casino games, but don't actually like to visit one. In all honesty, we're pretty sure Tropicana and Golden Nugget don't mind if they play online.
Also, it's sort of a public secret, but there have been online casino players from New Jersey even before the legalization. All this money is now legit, reported and taxed.
What Will Happen if Online Gaming Becomes Legal in All United States?
Hold your horses! Initially we thought this was every Las Vegas casino owner's worst nightmare, that's until we looked into the New Jersey situation.
For starters, this idea of nationwide legalization won't happen any time soon. Even if there's a push, the current US political scene is too volatile for a bill that's a media favorite.
This is why you shouldn't get your hopes high if you're pro-online gaming. The first benefit of such legalization would be extra tax revenues. There are millions of dollars going out of US casino players' pockets and into online casino operators' bank accounts, that are not reported anywhere.
Furthermore, this will be the end of underage gambling in the US. Following the model of the UK Gambling Commission, the US can become a successful online gaming market. However, the United Kingdom is considered to be the most advanced online gaming market, yet there still are casino games available offline.
And once again, we are seeing the same thing happening in New Jersey. Taking into consideration what we just said, we can confidently conclude that...
Conventional Casinos and Online Casinos – Similar, but NOT the Same
If we were to put a regular Las Vegas Casino goer and an avid online casino player in the same room, they will have much to talk about.
Eventually, they will start to disagree. They have different preferences. While one might value the convenience, and the efficiency of online gaming, the others enjoy the lavish atmosphere and the movie-like ambient.
One enjoys regular casino bonuses, the other simply likes to play a game of blackjack with a particular dealer, because of their own reasons.
A fun fact, online casinos have the potential to entertain high volume of players, whereas their offline counterparts are able to provide more. Yes, the sentence ends there, they can give "more" of everything.
In basic terms, what they, the players, consider "entertainment" and "fun" differs. If the big guys from Nevada and Las Vegas could hear our voice, we can tell them that they have nothing to worry about.
We can pat them on the shoulder and recommend them to support any bill that will legalize online gaming. Instead of competing, they can collaborate!
Reality Check – What Can We Expect Based on Past Experiences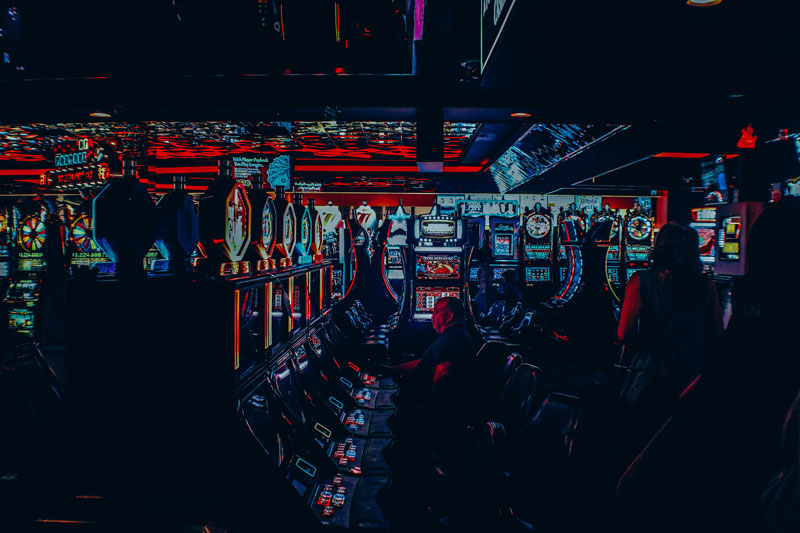 The current situation perfectly depicts the phrase "when an unstoppable force meets an immovable object".
The first being online gaming and the latter representing the traditional Las Vegas casinos. They need each other, they complete each other. It's just that, they still haven't found common grounds, how to make a profit out of it.
New Jersey seems to be the "lab rat" that the US authorities need to show the conservative part of the customer base, "this works, this is right".
This happened in other regions. Take Australia for instance. It was a successful online gaming market that perished not so long ago. BUT, there's a capital "but". It was banned because the higher echelons weren't consolidated well enough.
For the time being, we can watch closely and follow the efforts iDEA is making, which represents a group of leading pro-online gaming operators and casino software providers.
The intriguing part is that there are land-based casino operators in this group. Could this be what we all think it is?