Gambling is when you put money as a stake in games of chance or skill. It's not a random element that makes up gambling activity. No. It's betting money on the outcome of something. For example, if you put $ 20 on a Billiard game, you also gamble even though it's a game of skill.
Legal definitions of gambling at games of chance or at games of skill may vary from jurisdiction to jurisdiction, but gambling is gambling.
Their Majesty, Casino Games
Online casinos generally offer games of chance such as slot games and table games, which we altogether call casino games. Online games are operated by machine end you'll get the impression that you're not having a full control over a game.
The term table games refers to classic games played at land-based casinos such as Blackjack, Roulette, Casino Hold'emPoker, and other forms of games operated by a person (croupier). All of these table games are available to play online as well.
To decide at what casino to play, check out casino ratings that will give you the insight in their rules and regulations, as well as into what casinos the gamblers trust the most to bet money.
Basically the most popular and most famous casino games, either table games or online games, are:
Roulette

Blackjack

Baccarat

Casino Hold'em

Craps

Slots

Keno

Jacks or Better

Deuces Wild
Which Games Should You Choose?
Given the huge number of different games and their variations, the choice isn't easy at all. To make the right choice and determine what's best for you, we've made a couple of questions that you need to ask yourself in order to decide what to choose.
To get started, should a casino game be easy? If you want your game to be a little easier to play at the beginning, then we recommend Roulette or Blackjack. The rules of these games are simple.
Do you like to play casino games with dice? There aren't many online casinos that offer a large selection of dice games. There's, of course, the legendary game called Craps. You've often seen this game in Hollywood movies that have a casino theme. Not all casinos have this game.
Are you a Poker fan? If you like Poker, games like Casino Hold'em, Jacks or Better or Deuces Wild are a good choice for you.
Do you want to try new casino games? Not many casino players know about games like Baccarat, Let It Ride, and Red Dog. Each of these games is extremely interesting and suitable for someone who wants to try something new.
Why are some casino games more popular than others? The most popular casino games have a combination of different contents. However, most gamblers like casino games that aren't too complicated and that have simple rules. The simpler the game is to play and understand, the easier it's to follow the rules, and the easier the gambler can decide how to play. In addition, games in which the casino has an advantage at the start aren't so acceptable to gamblers.
How to Win at the Casino?
It's important to make a distinction between useful and "destructive" tips and tricks. Play for fun, but keep in mind that it's not that bad to make a profit.
Distinguish online from offline games

Look for a casino that offers good bonuses

Stick to a budget

Don't let yourself get fooled

Gamble, above all, for fun
Special note regarding the last item: It's okay to gamble for fun or a hobby, but still think of a profit. If you're gambling for fun, it doesn't mean that you should spend money without thinking. Keep in mind, when the game stops being fun for you, it's time to leave the table.
Using time-tested gambling strategies is the best way to win casino games. For example, the basic strategy in Blackjack gives the player the optimal game in each scenario. In other games, there's no strategy other than finding the best bets in the game and using the winning gambling system to manage your bankroll.
Avoid modern gambling systems like martingale, but use bankroll management instead to make sure you limit losses when the game isn't going your way and lock winnings when you're on the streak.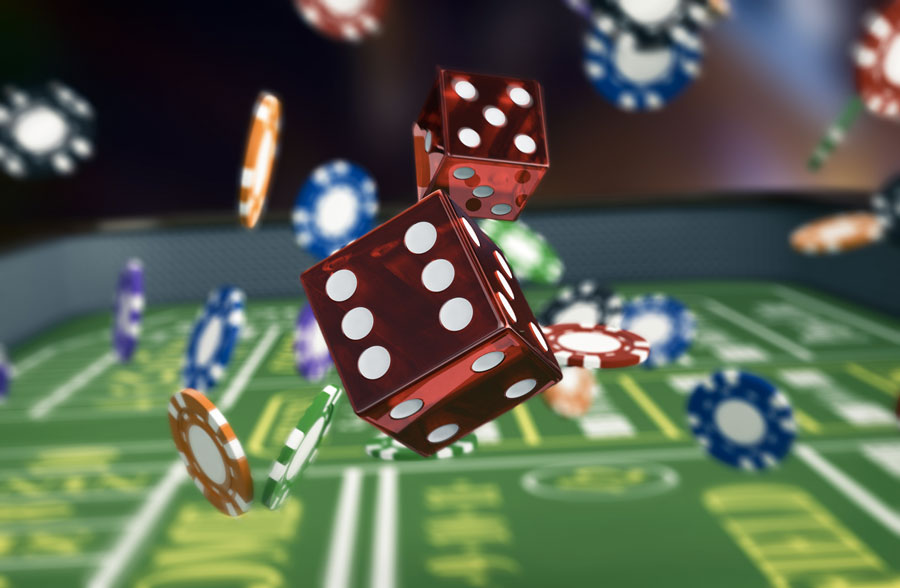 Tips Before Strategies
Do your own research. There are also winning tips that you can follow to increase your chances and reduce your risk of failure. In most games, casinos have an advantage (you heard the expression "The house always wins"), which you should keep in mind.
The good thing about gambling is that you have a chance to get your stake back. Never refuse the casino's rewards and bonuses, offers, rewards, and other promotions. Nothing reduces the chance of a "house" more than free money.
Choose the "win goal" (gamblers know it's a term for money management). This means setting the amount at which you end your gaming session. If your goal is to win $ 500 and you win it, stop the game immediately.
If you won $ 499, then it's up to you to decide, depending on how "easy" you won this sum, i.e. whether you had a winning streak or not. Sometimes that $ 1 for which you're behind your goal can result in losing all $ 499. By setting a "win goal", you can secure that same win.
Setting a "loss limit" is another term for bankroll management and is contrary to the "win goal". This means setting a minimum amount at which you stop playing. Loss limits prevent gamblers from continuing their downfall while ensuring responsible play.
Limiting losses can mean ending a session or taking a break for a few minutes before putting more money at stake.
What About Progressive Systems?
You can read a lot about progressive betting systems such as Martingale, D'Alembert, and Fibonacci methods. Avoid any progressive betting system, which requires larger stakes after losing hands.
Such bets win small amounts in the short term, but you risk losing your entire bankroll if you get caught up in a losing streak.
Mastering the art of giving up is important in Poker games such as Texas Hold'em, Three Card Poker, and Let It Ride and is called folding. Poker players are usually brave.
It's natural to "see or raise" (Poker terms), but some of the best hands you'll play are the ones in which you decide to give up. In online Poker games, bluffing is marginal, so the key is learning when to "see and raise" someone or not.
The Only Two Certain Things in the World of Gambling Are...
In the paragraphs that follow, we'll browse the best tips for the most popular games. Keep in mind that tips for land-based casinos like in Las Vegas don't always automatically apply to online casinos.
There are practical tips for each game with the help of which you can easily get out of the casino with a bigger bankroll than usual.
At the very start, we emphasize that there are no accurate and precise gambling tactics in casino games. Looking at the facts, we also conclude that there's no specific criterion for the definition of a "good gambler".
What you can always count on as a gambler is what you can potentially lose. The so-called "expected loss" is the product of your stake and the "house edge" (expected casino gain).
So, no matter how you divide your investment of, for instance, $ 500,000 - whether you're a cautious and conservative player who'd bet that amount dollar by dollar, whether you're vigorous and bet all half a million dollars at once - the expected loss is always the same.
That's why we can already conclude that the only two cemented things in the world of gambling are mathematics and "luck".
Nevertheless, you can often hear that there are different gambling strategies and tips to bet money in casinos, or approaches to gambling in certain "styles" of play, which are thought to be variables and thus make your gambling more successful.
These methods and strategies of gambling, which could potentially get the most out of your "gambling temperament", are, as you could conclude from the previous paragraph - useless.
However, due to the interest in what ways of betting money are there, we'll conditionally divide the gamblers who play casino games into several categories, based on which one can easily see the "type", temperament, and profile of the gamblers.
Types of Casino Gamblers
"Social" gambler. That would be the gambler who doesn't risk too much and enjoys the game as such more than he needs to win. With such a conservative play by which he reduces the possibility of his own loss, at the same time he reduces his potential for gain. This type of player strives for his stakes to be balanced, i.e. that the sum is the same for each stake, as much as possible.
"Risky" gambler. That would be the gambler who just wants everything, with as little loss as possible. This "philosophy" relies on a strategy that propagates that the gambler, after a few wins, continues with stronger stakes and tries his luck a little more, but again very carefully. It's certain that any loss would annul all previous successes, so don't get caught and blindly believe in any established game strategy.
A "small win"gambler. It's the type of gambler who wants more minor victories, but at the cost of the danger of a great loss. What's interesting is that numerous systems are made that in some way benefit from this after which the stake is emphasized, which would again lead to a smaller profit when the gambler will again be satisfied with his own "smaller profit".