Despite the fact that the past ten years have seen us essentially migrate online as a population, some pillars of tradition have remained. Indeed, everything from seeing doctors to touring colleges, viewing houses to communicating with friends has found its place online, so it can seem difficult for an industry that prides itself on the experience to retain its status among customers.
But, there are some tricks that the casino resort industry have been implementing to showcase their unique differences to other entertainment venues and their similarities to the type of gaming with which players want to engage.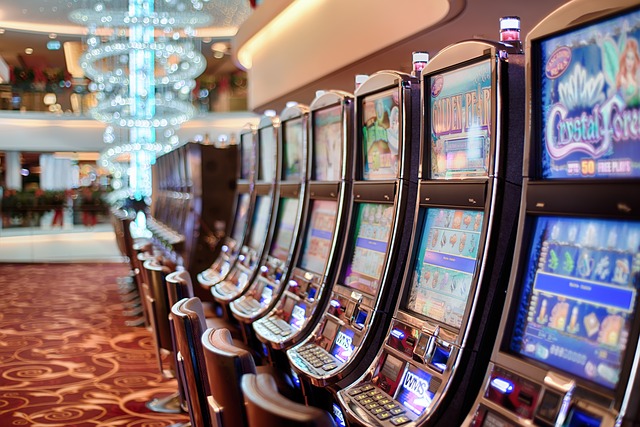 Entertainment Experience
Over the years, casino events have been largely hit and miss. The star has been washed out, their phone has long stopped ringing, and their one or two hits do not a tour make. But something magical happened during the 2000s – real stars began gracing casinos with performances.
It began with Las Vegas and the residencies there of stars such as Britney and Lady Gaga, but it has spread to other casinos, who are using the unique venue as a backdrop to an entire night of entertainment. By turning the casino into a fully-fledged entertainment experience for people to make a night of it, they are showcasing their unique nature of being a live environment.
The casino becomes the backdrop to the show. Vegas itself has become a huge tourist trap, in part due to the diligence of the casino resorts in attracting customers and maintaining a strong reputation.
Online Casino
Casino resorts are also taking a page from the online casino industry when it comes to attracting and keeping customers.
From unique offers for bettors, which mimic online casino welcome bonuses, to the range of slots and table games, casino resorts are pulling out all the stops to ensure customers have variety. Online casino itself is inspired by casino resorts, as live dealer casino games show.
Live casino allows players online to see a real dealer in front of them while they play, which uses immersive technology to create a unique experience. This takes inspiration from land-based resorts while exhibiting how casino operator are incorporating the latest technology, the kind of stuff many customers would be interested to see in action.
The online casino experience also helps keep land-based casinos offering fresh games, as the healthy competition means that both industries are ensuring they are providing customers with the best possible experience.
The casino industry has made itself a name as one that entertains and gives customers an experience, rather than just giving them a chance to play games. The move towards a digital way of life hasn't dampened the experience they offer too much, as the rise of high-profile casino events and the development of online casinos to work in tandem with land-based varieties has shown.
The casino industry still brings in a high global gambling yield, which looks set to increase in the next few years, and it clearly has a place for fans of the traditional styles of gameplay.