Grosvenor Casino Luton has undergone an impressive refurbishment of the complex. A renovation program to provide gamblers with a stylish new area.
The venue located on Park Street West has extended the square footage during the renovation mission. It included a new and larger Poker Room which can now seat up to 240 players.
The casino almost doubled gaming tables, including now 30 table games with a choice of all players' favorites: Roulette, Blackjack and many more. It also added 40 extra slots machines where you can win larger jackpots up to £20.000 located in the gaming floor.
The casino now benefits from a larger entertainment lounge which can seat up to 56 people. This lounge includes a new state-of-the-art high definition TV showing all major sporting events (Rugby, Boxing, Football...).
In addition to the restaurant, there is a contemporary bar area to relax and enjoy an extensive choice of beers, wines and cocktails.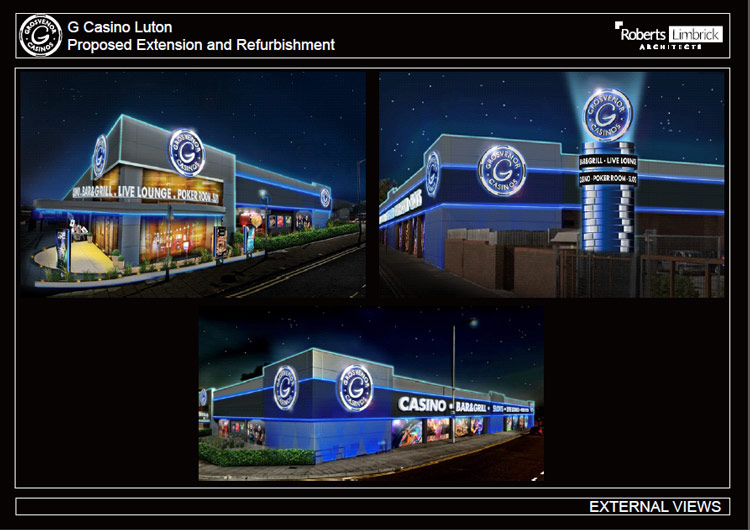 Refurbishment completed. The £3,5m invested in the renovation program were worth it. The General Manager of the casino, Martin Iles stated: "Thanks to the refurbishment, the casino now benefits from a huge number of improvements to both our gaming and entertainment offering".
Iles is confident that the new look of the venue will not be disappointing to any visitors.