For years, European gambling regulators have been waging war against gambling concerns that use aggressive marketing tactics in pursuit of new customers. The primary issue regulators have with such activity is the most vulnerable individuals (minors and problems) in society are apt to fall prey to what regulators believe are predatory marketing campaigns.
It was only a few years ago that the UK Gambling Commission came down hard on the gambling industry over TV advertising campaigns that offered new gamblers aggressive bonuses and all kinds of extra perks.
Such offers are considered predatory because the associated terms and conditions almost always make it nearly impossible for gamblers to convert the bonus monies into real cash. When the bonus monies expire, gamblers will typically reload their accounts and continue gambling with their hard-earned cash.
Most of the aggressive advertisement came from online casinos that felt compelled to aggressively pursue new customers in an increasing competitive online gambling environment.
The end result of The Commission's handling of this issue was all gambling advertising was banned until 9:00 pm in the evening. Furthermore, it was made clear that any approved advertising has to be truthful and transparent.

Sweden Looking to Ban Gambling Advertising
Here in 2019, it would appear that Sweden is running into similar issues related to online casino operators that have been using the same kind of predatory practices seen in the UK prior to the current legislation being put in place. Currently, several Swedish online gambling licensees are under investigation for its advertising and marketing tactics.
The investigation is expected to be handled by the Gaming Market Commission (Spelm­ark­nad­sut­red­nin­gen) with an estimated ruling date of October 2020. Along with advertising concerns, the investigation is also expected to look into issues related to fair gaming.
According to a Commission official: "A new investigation could see a complete blanket ban on gambling advertising in Sweden."
Along with investigating the current advertising practices being employed by a number of aggressive online gambling providers, the Commission will also be analyzing the effects of both a partial and total ban on online casino advertising.
At the absolute least, the Commission will be looking at banning advertising that seems to be targeting the aforementioned teens and problem gamblers.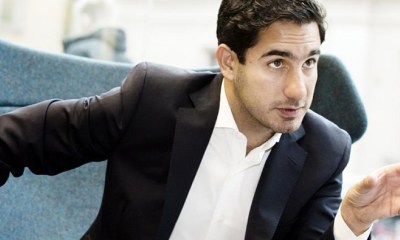 The Minister for Civil Affairs, Ardalan Shekarabi has been deeply concerned about the levels of advertising being seen during live sports events on TV.
He warned operators to roll back the volume of advertising to the same levels seen in February. Based on what was seen on TV during March, the message is not being received or taken seriously.
In response to the continuing problem, Shekarabi stated, "The measures the industry presented to me contained good parts but were far from sufficient to deal with the situation. Now the government is taking further action to stop the aggressive gambling advertising. It is about protecting Sweden's consumers."
As the online gambling industry continues expanding operations throughout Europe, it's highly likely other countries will have similar concerns. If gambling is going to become the world's favorite pastime, regulations need to be considered sooner rather than later.