Like close neighbor Australia, the country of New Zealand may not have legalized online casinos yet, but for gamblers, the land based sector is a paradise for gambling fun.
The country is known for its flourishing gambling scene, with premium gaming floors like Christchurch Casino on the southern island and SkyCity Auckland for those up north.
If you're based in the country or happen to be planning a visit to the scenic terrain of New Zealand, adding a few casino visits to your to-do list will add an extra fun factor and perhaps even leave you with some extra pocket money to enjoy.
In order to help you with this one we made sure to list the best land based casinos in New Zealand, so be sure to check them out during your stay in this popular island territory.
Do note that there are only 5 land based casinos offered in New Zealand, with SkyCity Entertainment Group operating most of them.
The available venues are divided into locations on the northern island and southern island. Locals that live in remote areas are therefore required to travel whilst most tourists won't probably mind making a few extra miles. Below you will find your options if you want to spin the reels or roll the wheels.
SkyCity Auckland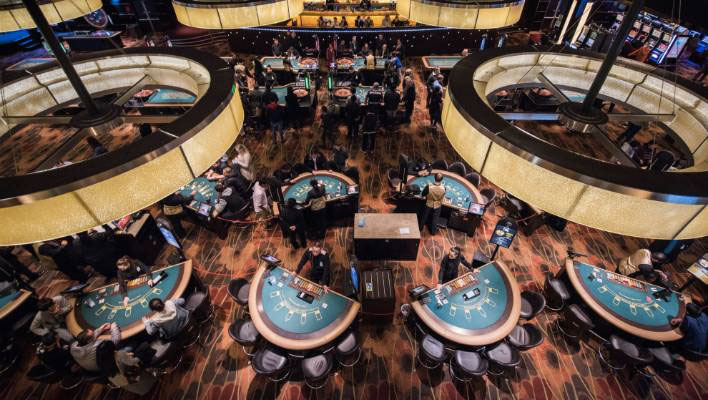 SkyCity Auckland is the main attraction on the northern island when it comes to casino fun. World-famous nightlife in Auckland, the country's biggest city, revolves around the SkyCity complex.
Here, you will find bars, restaurants and around the clock casino tables. If you consider yourself a novice, you will be delighted to find out that Learn-To-Play brochures are available to help you on the way. The staff is also there to help you through the basics.
For those that would label themselves as either seasoned veterans or risk taskers, there are special VIP rooms, which come with a premium service and free snacks and drinks.
SkyCity Auckland is all about offering the complete experience, which explains why there are options to play bingo, view big sports events, and join world poker tournaments.
Hamilton SkyCity Casino
If you are looking for the most scenic casino in New Zealand, then Hamilton SkyCity should be top priority. The best part about it is that it's not too far away from the country's biggest city, Auckland, providing some extra reason to combine a SkyCity Auckland + Hamilton SkyCity Casino visit.
Offering views to the Waikato River, this is one of the excellent offerings from the SkyCity group. Being able to make wagers with views to a picturesque river adds some extra calmness to the experience, which is always welcome.
The casino floor features 330 gaming machines and more than 20 table games which should be enough to cater to the needs of local and international visitors. This includes all sorts of games for all levels to enjoy. The members-only VIP area Salon 8 makes sure that high rollers, the players that spend big bucks, will feel more at home.
There are 5 different restaurants including a cocktail and whiskey bar, and a sports bar. All sorts of events are organized throughout the year so there is always something to do in this casino.
Christchurch Casino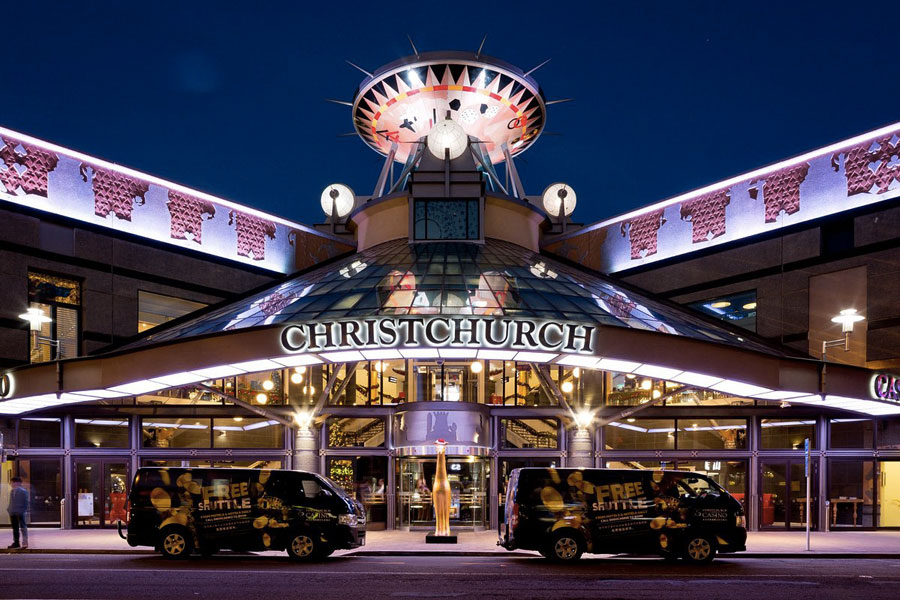 Open since 1994, Christchurch Casino is a popular venue on the southern island, particularly for those in the city of Christchurch.
The establishment is owned and operated by SkyCity Entertainment Group and is found in the city center, providing easy access for locals and other visitors. The gaming floor houses more than 500 slot machines and 45 gaming tables, with Blackjack, Craps, and Poker being listed as the most popular games by the operating company.
Christchurch Casino and its highly decorated 4,000 square meter gaming floor are open 7 days a week, as are the venue's restaurants and bars.
SkyCity Queenstown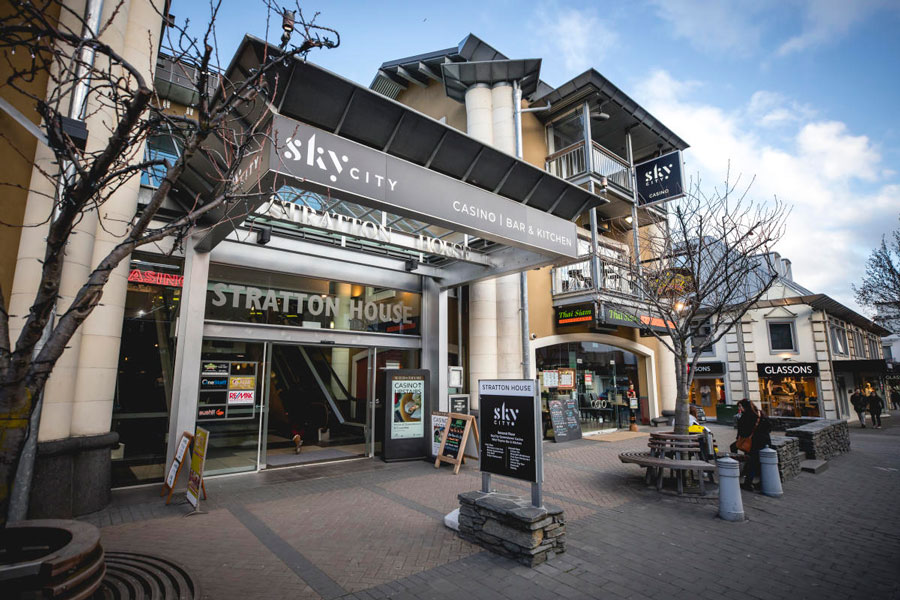 Also on the southern island, SkyCity Queenstown is located in Queenstown, the Island town that is often referred to as the 'Alps of the Southern Hemisphere'.
Queenstown's first casino opened its doors back in 2000, and was the fourth such establishment at the time to open in New Zealand. SkyCity Queenstown has a rather small portfolio with 8 gaming tables, 4 VIP table games, and 86 slots.
Aside from its extraordinary location and scenic views, the land based casino venue adds a unique twist to the games on offer, especially for those that prefer something less commonplace, with Midi-Baccarat as a good example.
Dunedin Casino
This casino is the true jewel in New Zealand's casino crown, having been founded back in 1999 and attracting visitors ever since.
Found in the city center of Dunedin, yet another coastal city, Dunedin Casino boasts many popular table games and +180 slot games for its visitors. An outstanding service characterizes the casino experience you will get here, extending the venue's many bars, restaurants, and hotels.
Make sure to try out the Mediterranean dishes in the tapas bar. This will add some extra flavor to your overall casino experience. Dunedin is a city in New Zealand found on the South Island's south east coast. The Dunedin Casino is the perfect place to relax after hiking and cycling trails.
Online gambling not legalized, yet allowed
If you can't make it to a land based venue in New Zealand, you can always experience the thrills at one of the many available online casinos with real money in NZ.
More and more online casino operators have turned their attention to the country of New Zealand and players based in the country are welcomed with open arms by casino websites. This means that there are tailor-made casino bonuses available and that players can make their deposits and withdrawal in New Zealand dollars, using their favorite banking solutions.
The only requirement NZ citizens have is that they are allowed to play at online casino websites that are offered offshore and they need to be 18 years or older. It is always advised to play at licensed casinos only, holding one of multiple valid licenses.