There was a time when tech experts were sure that virtual reality was going to be the next big thing. 2012 saw the release of Oculus Rift, which would revolutionise how we engaged with TV, film, gaming, and even business and exercise.
But 2012 came and went and uptake on the VR software was slow. It was costly and people didn't have much to go on to see if it would be worth the price. Now, VR has been adapted in some forms for gaming, but it still has a long way to go before it becomes next to normal for everyday gamers.
One of the most frequently touted elements of VR tech was the development of a VR casino. While it's still some way off, could VR gaming be the key to unlocking the VR casino?
Gaming Industry Is Always on the Pulse
The gaming industry in its many forms has often led the way when it comes to adopting technology, so it stands to reason that it could indicate when a VR casino might pop up.
Multiplayer modes on Xbox Live helped paved the way for live-streaming, for developing professional careers in gaming, and for building communities around games. 3D technology was developed for games on the PlayStation 2 before it was fully deployed in cinemas and for home TVs in its more resplendent state.
Moreover, in the online casino industry itself as the list of NetEnt Casinos shows, most offer some form of live poker, which involves players seeing a live version of the dealer when they play.
This introduced the blended technology of virtual and real, which could help further help the implementation of extended reality. Live casino is really the foundation of a VR casino – but what has to come next.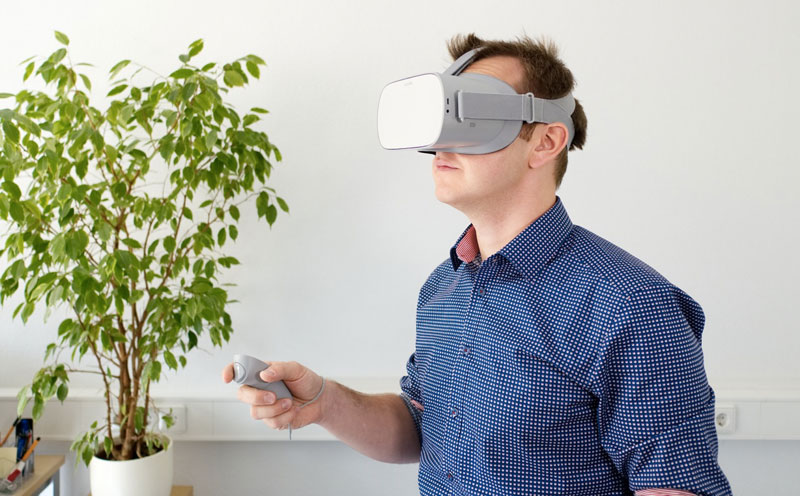 Source: Pixabay
Augmented Reality Applications
Perhaps augmented reality (AR) will be where most of the headway will be made with encouraging people to adopt the alternative technology.
Games such as Pokémon Go showed how AR would work, and other games such as Zombies, Run have introduced elements of the digital interacting with the physical environment. In the game, you run from imaginary zombies.
Hearables that incorporate AR technology are set to continue to rise in 2020 and could help the proliferation of the emerging technology. Such technology will adapt hearing aids that work as immediate interpreters.
Real-time translation software could help us to understand almost any language as it is spoken. Headphones, such as those developed by Bose, already have a layer of dynamic audio which help remove extraneous sounds. The success of this technology and its practical application could increase the appetite for VR and AR in the field of gaming.
Virtual Reality Gaming
Don't count VR out just yet though. 2020 has already lined up some games that utilise VR in a bid to entice gamers to adopt the technology.
Unlike 2012, the appetite for VR is more palpable, so the technology is more likely to be taken up by hardcore fans. There are a whole slate of games – from The Walking Dead to Half-Life and Medal of Honour – that may generate the buzz back into VR gaming.
The fact that many are popular franchises could also help a move towards a greater uptake of VR gaming.
The main obstacle in the way of a VR casino is the slow uptake of VR gaming. Many aren't adopting the tech on a larger scale due to the financial outlay for any hardware needed. The way to combat this is to match the growing rate of technological growth with tangible examples of what AR and VR can do.
It's unlikely that casual gamers will flock to the technology just yet, but the more prolific it becomes for those in the gaming community, the more likely it will be to have a mainstream adoption, including for a VR casino.