When it comes to thinking of places that are rich in the casino experience, Las Vegas and possibly Macau will top every list.
But, given how far reaching the world is and how the growth of each continent has increased since their respective industrial revolutions, is it about time somewhere else could join the ranks of Vegas and Macau to be their continent's gambling paradise?
Nigeria's economy has flourished in recent years and the country on the African subcontinent is embracing all forms of online and offline gambling. Could Nigeria – or somewhere else on the wider African continent – end up being the go-to gambling mecca for tourists from around the world?
Gambling in Nigeria
Nigeria specifically hosts a fair amount of land-based casinos, regulated lotteries and betting operations, so it already has a name for itself across western Africa as a place that provides many gambling opportunities.
As well as several land-based options, the online options for Nigerians are largely based out of Africa. Due to regulations, online casinos have to be situated in the country, and a dedicated few offer options for online casino gambling for those in Nigeria and to play for Nigerian naira.
Indeed, of the 182 million population, the gaming revenue stands at $182.29million.
With the country's economy growing, and bitcoin and other greater means of digitisation on the rise, the prospects for gambling in the country will only grow ever higher.
Casino Destinations in West Africa
The casinos in Lagos and Abuja, some of Nigeria's top cities, marketed themselves predominantly at tourists, which further helped the cities gain Nigeria a reputation as a top spot for gambling.
Indeed, the Sports Betting West Africa Summit in summer 2017 was hosted in Lagos, Nigeria, showing the city and country's dedication to becoming a gambling mecca in Africa.
The city will once again play host to the summit, which provides gambling opportunities and growth for the whole of West Africa. Ghana plays host to a series of casinos and online gambling options too, while Sierra Leone hosts a series of state lotteries which are popular.
Other smaller countries such as Burkina Faso are growing in terms of internet usage, meaning they are ripe for gambling to take off eventually.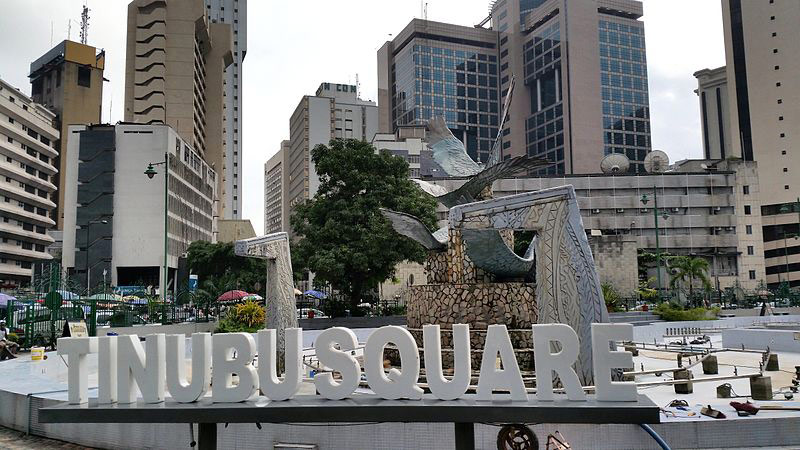 Gambling in Africa
In the region, Nigeria stands tall as the greatest gambling city – however, tourism data shows that, should Morocco or South Africa capitalise on the greatest tourism on the continent, they could host a similar sized gambling arena.
Moreover, with Senegal, Nigeria, Egypt, Tunisia and Morocco qualifying for the World Cup 2018, a version of sports betting will likely take off in their countries and in nearby supporting African nations.
The extent to which gambling has grown to include professional sports and the region's participation in these sports shows the potential for the growth of gambling.
What Will It Take to Challenge Vegas?
In terms of the options for online casino, developers are apportioning their time in order to capitalise on growing regions of internet and gambling interest, and the rise of software and variety in the games will only drive interest further.
But it will take more than online options to rival the likes of Vegas and Macau. In terms of terrain, parts of Africa resemble the desert, which Vegas also shares – so the landscape definitely fits in with what Vegas offers.
But could parts of Africa also use the culture and local flavours on offer to sweeten the deal in terms of Nigeria – or other parts of Africa – as a casino destination?
By offering both an immersive and varied range of casino games, while also giving tourists a taste of the county they are in, Nigeria could become a renowned locality for combining gambling with culture.
There is definitely scope for somewhere between Monaco and Macau and Macau and Vegas – especially with 54 countries residing on the African continent, the majority of which have seen an increase of tourism.
Indeed, Las Vegas became known as a prolific gambling destination because of what it offered, and the city in Nevada transformed into one of the most visited destinations in the world because of careful marketing and something unique that it offered.
So, given how high tourism is growing across Africa, and how unique the 54 countries are, there is no reason that, with some careful positioning, one of the nations could become the next huge casino destination.
The rise of online casino has also helped nations develop a foothold in the gambling industry, especially where country regulations are more stringent on what gambling can be offered.
Online casino based elsewhere provides a lifeline for those who have limited access to land-based gambling venues.
Las Vegas has its name in lights as the gambling go-to location, and Macau has also forged a name for itself in south-east Asia, while Monaco flies the flag of gambling for Europe.
But, Nigeria could definitely grow to be the place to game in the African continent and branch out to challenge the likes of the other more established locations as its roster of tournaments, casinos, and fanbase for online gaming grows.
Indeed, tourism to Africa, on the whole, has doubled in the past two decades and the boom looks to continue as tour operators capitalise on the unique experiences that span the entire continent, ranging from safari to bazaars, deserts to beaches. Nigeria looks to be front and centre for the gambling boom.