Comparing land-based casinos to online casinos is kind of like comparing apples and oranges. They're both round fruit, with different tastes, textures, and methods of consuming them. Of course, not everyone likes both, and some people will argue that they're favorite fruit is the only one you should eat.
So if you're wondering what the differences are between land-based casinos (apples) and online casinos (oranges), let's explore the similarities and differences between them.
This article isn't going to announce a winner at the end. Instead, we want to highlight the advantages as well as some of the downsides to each type of casino.
To make comparisons easier, let's pick one land-based casino and one online casino, it'll help to break down each pro and con with real-life examples and numbers.
For the land-based casino, let's go with Caesars Palace in Las Vegas. It's been around since 1966 and is one of the most visited casinos on the strip.
And for online casinos, we'll use GoSlotty as an example. It's a fresh new no-registration online casino with an emphasis on getting you through the doors as quickly as possible, and when you want to cash out with zero delays.
Location, atmosphere, and experience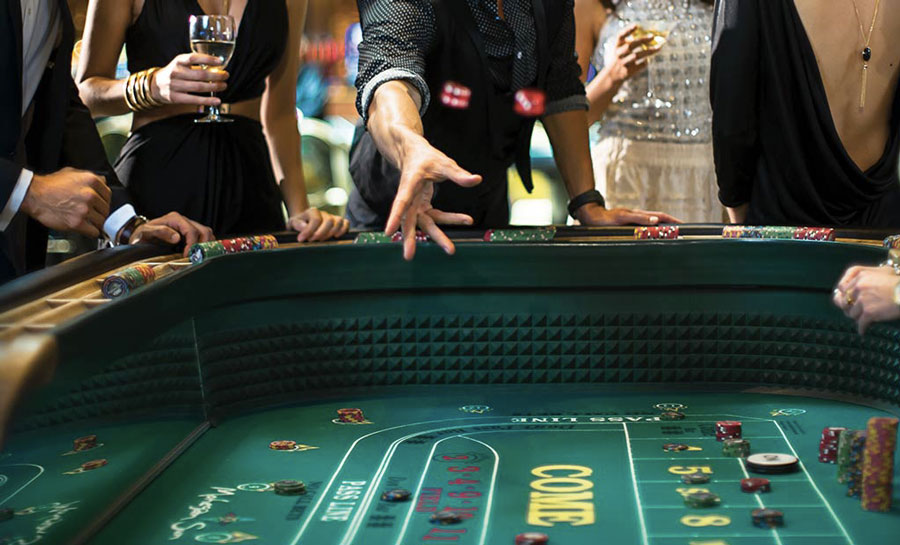 One of the most significant advantages to a land-based casino can also be one of it's biggest pitfalls - it's location.
If the casino is located in an easy to reach area for you, then great! You can hop in your car or take a short plane journey to get there. But if it's located further away and doesn't have any accessible transportation routes, you're in a bit of a pickle.
To locate where you can play, don't hesitate to use our slot finding page.
Caesars Palace has an easy to use shuttle service to take you to and from the airport. And when you visit this brick and mortar casino, you'll get more than just the casino experience.
Atmosphere
A big draw of land-based casinos is the atmosphere that hits you as soon as you walk through the doors.
You can feel the buzz throughout your entire body. The sights and the sounds are something to behold, and you can't recreate it through a computer screen.
Experience
The final point to take note of is the overall casino adventure. At Caesars Palace, you'll find 24 different restaurants offering diverse menus and cultural delights, as well as several attractive bars with unique themes and settings.
When playing at an online casino site like GoSlotty, you won't be able to replicate the atmosphere and experience of eating at a 5-star restaurant and then hitting the casino floor.
But you can access the GoSlotty website from your mobile phone where-ever you are at any time. This means you can log in to play your favorite casino games while at work on a holiday, or even on the couch at home. It has greater accessibility than heading to a land casino.
Games and responsible gambling
Caesars Palace has over 1300 slot machines and just over 180 tables available at any time, which is a vast selection to choose from! The only downside is that because space is limited, it's unlikely that they'll add more slots or tables any time soon.
Another disadvantage, if your favorite slot is taken already, you're going to have to wait until it's available.
Online casinos can sign deals with new software providers and add them to their lineup of games. Meaning overnight, they can instantly add exciting new slots, tables games, and even live casino games.
GoSlotty has over 1000 games, and new games are released continuously and added to their website.
Responsible Gaming
One of the biggest benefits of playing online is the control you have over your betting. You can easily set up betting limits, such as loss limits, limit your gaming time, and more if you're the kind of person who likes to use responsible gambling tools.
When playing at a land-based casino, you require greater self-control to balance and manage your playing habits.
Conclusion
As you can see, it's hard to crown one type of casino the winner as they both excel at different things. No matter which type of casino you choose, always check it's a legitimate casino and read our reviews of it here.